Testimonials
H.E. Houlin Zhao
Secretary-General, International Telecommunications Union
"It was a pleasure to be at the Leaders' Summit and I congratulate SAMENA Telecommunications Council. SAMENA Telecommunications Council's 10th anniversary was a testimony to the value it brings to its stakeholders in the region and we look towards them as valuable partner in fostering dialogue among stakeholders in the ICT sector.

The SAMENA Region is one of the most vibrant regions in terms of the adoption of Internet services provided by the Telecom industry. We encourage a positive dialogue among all the stakeholders to ensure that the region can truly leapfrog in terms of pushing the Digital Economy forward. I am happy to see the efforts and successes in the region.

I assure you that ITU, as the United Nations specialized agency for ICTs, will continue to play its part in helping countries in the region and around the world overcome connectivity barriers."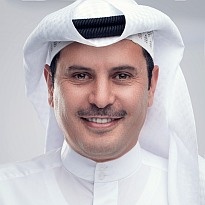 Eng. Salman Bin Abdul Aziz Al-Badran
CEO, Mobily
"SAMENA is an excellent platform for the telecom leaders in the region to share their experiences in order to increase their competitive edge and achieve further growth and success. I believe that SAMENA's energetic events and gatherings prepare concerned key persons in facing different challenges in the industry."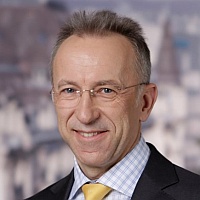 Peter Sany
President and Chief Executive Officer, TM Forum
"The SAMENA Leaders' Summit provides a unique platform for industry leaders in the region and beyond to connect and network to accelerate the digital business agenda. We live in a world of interconnected ecosystems – a world where entire industries are transforming beyond recognition, non-traditional approaches to business are creating a new 'normal', and collaboration and co-creation are essential to survival and growth. I enjoyed the SEMENA Leaders' Summit as it enabled me to connect with my business and thought leaders in an open and dynamic setting for creative discussions and ideas exchange."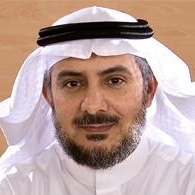 Dr. Homoud M. Alkussayer
Vice President Wholesale Sector, STC Group
"As a founding member in 2006, STC is proud to have played an integral role over the past decade in evolving and transforming SAMENA Council into a truly relevant organization for its members and stakeholders. With its ever-increasing global influence and effectiveness in interacting and coordinating with other relevant global fora, I strongly believe that SAMENA is playing a critical role in promoting and supporting the development of Telecoms and ICT, and presenting a unified voice towards the socio-economic development of the SAMENA region."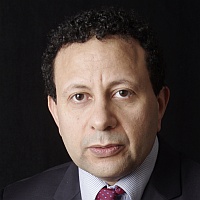 Mr. Brahim GHRIBI
Head of Government Relations MEA, Nokia
"It is through platforms such as SAMENA Council that industry stakeholders can come together and nurture collaboration and work together towards a viable and sustainable ecosystem of innovation."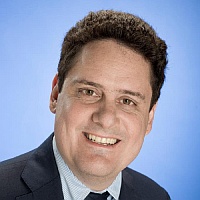 Mr. Luigi Gambardella
President, ChinaEU
"The Gulf is not only of global importance because of its huge fossil energy reserves but also because of its strategic position between the rising economic powerhouses China and India, on the one hand, and, on the other, Europe and Africa. SAMENA Telecommunications Council's Leaders' Summit illustrates the Gulfs' key strategic location between the three continents. The SAMENA Council's Leaders' Summit brings together Chairmen and Chief Executives of leading communications service providers, Heads of regulatory authorities, Ministers, Influencers, and Professionals that are driving digital development both regionally and internationally. Participating in the annual SAMENA Telecommunications Council's Leaders' Summit is therefore not only a must to remain up to date of the telecom market evolutions in the Gulf states but also of the global trends."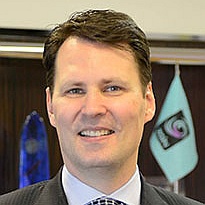 Mr. Scott Gegenheimer
Group CEO Operations, Zain Group
"The SAMENA Leaders' Summit provides a unique platform for telecom industry stakeholders (operators, regulators, vendors and other advocacy bodies) in the region to share their collective views on the strategic direction of the industry - against the backdrop of macroeconomic pressures, highly competitive markets, digital transformation and innovation. I have found the sessions to be both instructive and insightful, enriched through impactful presentations and discussions on a variety of topics ranging from the need for greater industry-wide collaboration to objective views on regulation to address the convergence of telecoms, media and digital services as well as forward-looking areas such as IoT. I am grateful to the SAMENA organization and its impressive team that has made it all possible."

H.E. Dr. Hamad Al-Rawahi
Executive President, TRA Oman
"The SAMENA round table discussion among the policy makers, regulators and operators provided the right ambience and was an excellent opportunity to discuss the current situation arising out of technological advancements / changes in the ICT sector. It was indeed heartening and fulfilling to participate in the proceedings where the focus was the 'consumer' and proposals of service offerings and programs revolved around the vital stakeholder. The regulators imbibed and took note of the flexible approach in the rules and procedures sought by the sector members to pursue innovation in new applications and platforms as well as convergence of service offerings. I was particularly impressed with the 'service orientation' that emerged as the common theme to approach the emerging policies and regulatory practices in the ICT sector. I wish and expect that the close coordination and exchange of ideas like the one we had during the Leaders' Summit among the sector members to continue to shape the policies and regulations that would facilitate the sustained growth of the ICT sector for the benefit of the consumers."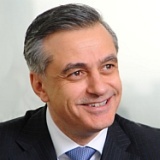 Mr. Ihab Hinnawi
Group CEO, Batelco Group
"Without a doubt, the SAMENA Telecom Leaders' Summit is a first class gathering of the key players in the region's communications industry. It is a unique event bringing all of the major ITU, Regulatory and Telecom heads together in an open debate to discuss major issues impacting the elevation of the industry. This unmatched platform for discussion, debate and networking that facilitates knowledge sharing and learning opportunities, is of great benefit to all concerned. I found the experience very inspiring and extend grateful appreciation to the organizers for their excellent efforts to bring it all together."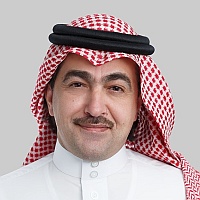 Mr. Hamoud Al Rumayan
Chief Executive Officer, Intigral
"We wish SAMENA Council a very successful journey ahead and we are looking forward to witnessing more success and eventful activities."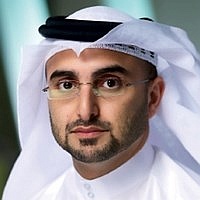 Masood M. Sharif Mahmood
Chief Executive Officer, Yahsat
"We firmly believe in the power of collaboration with industry peers, not only to overcome challenges that the satellite community is facing but also to work together to pursue innovation and development in this field. SAMENA Council is a good platform for us to engage in knowledge exchange and stimulating discussions. Yahsat is at the cutting edge of the UAE's space ambitions and we look forward to continue working with industry partners to enhance satellite communications and facilitate socio-economic growth across different regions."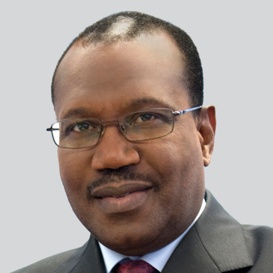 Dr. Hamadoun I. Touré
Executive Director, Smart Africa
"The SAMENA event was another landmark opportunity for all the ICT stakeholders in the region and the rest of the world to get together, celebrate the successful past and make plans for the future that rests on ICT development. I congratulate you for a superb organization and perfect delivery. SAMENA Council has established itself as the Leader in the ICT industry that will usher the whole region into the 4th Industrial Revolution."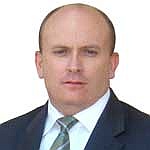 Mr. Thomas W. Wilson III
CEO / Co-Founder, Teralight Gateway Holdings Inc.
"SAMENA Council can be and should be the vehicle of choice for voicing concerns in the operating environment and developing value-add partnerships with investment providers, operators, governmental policy and regulatory institutions and leadership, as well as leading technology suppliers to take membership into the future with a greater handle on the choices available. The sky is the limit. SAMENA's start was very humble. However, through its leadership of its Board and its membership, SAMENA Council has sealed its status as a premier, reliable regional source of information, knowledge sharing and industry collaboration for all stakeholders in the ICT and Telecoms industry."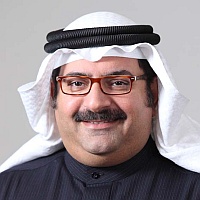 Sheikh Mohamed ALKHALIFA
Chairman of SAMENA Council (2011/2013)
"I congratulate SAMENA Council on the 10th anniversary and thanks for the kind gesture of recognizing the previous chairmen. The presence of many top level delegates from operators as well as regulatory authorities, as well as the head of the ITU, reflect on the importance of the Leaders' Summit. I wish SAMENA Council continued success in achieving its objectives."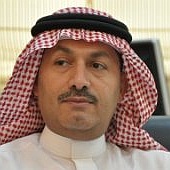 Engr. Mohammed Al Ageel
Owner and CEO, Future Technology Consulting
"I have experienced the growth and the development of SAMENA Council since its creation. During my tenure as a board member of SAMENA and a CEO of BRAVO telecom; SAMENA developed a vision and a strategy to be a regional player in the development and the growth of the ICT industry in our region. Today, I am very glad to see that our vision has come to reality."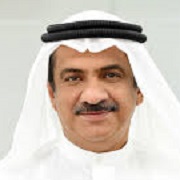 Mr. Jamal Al Jarwan
Secretary General International Investors Council, Ministry of Economy
"SAMENA provides value add to the telecommunication industry in the region, in fact the region need such a platform to meet and exchange views."

Dr. Akil M Alakil
Senior Executive Officer, Regulatory Affairs, Mobily
"SAMENA as organization has elevated the industry culture to a higher level by organizing this extraordinary event "SAMENA Leaders' Summit". It gives me the opportunities to exchanged ideas, challenged some, and adopted other ideas with my peers. I am looking forward to other similar events from SAMENA Council."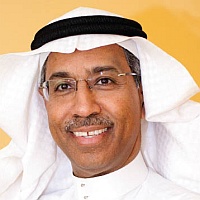 Mr. Khalid Balkheyour
President & CEO, Arabsat
"The SAMENA Leaders Summit provides a unique platform for industry leaders in the region for discussion and to share ideas. Panel discussions and networking were very useful. These discussions not only focused on the current issues but provided a glimpse of what the future of the telecom industry will be, highlighting the latest technology trends and the related opportunities."

Mr. Magdi Mekki Al MARDI
International Relations Director, Sudatel Telecom Group.
"I do believe that it is not an easy task to regroup all these leaders in one event! The presence of all these dignitaries reflects the importance of SAMENA and its capability to mobilize the telecom sector players. The topics are relevant and of high interest and the organization of the whole day is extremely professional. The team of SAMENA Council deserves really our respect and admiration."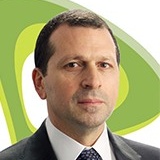 Dr. Kamal Shehadi
Chief Legal and Regulatory Officer, Etisalat International
"SAMENA Council has gathered the operators, investors, regulators, and other stakeholders to discuss the challenges that the telecom and digital industries face at a time of great opportunities but also great challenges."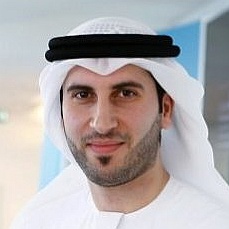 Mr. Rashid Al Ahmedi
Senior Director Special Projects & External Affairs,
Corporate Affairs, Du
"SAMENA has made very important and useful contributions to the industry throughout the past years. It really brought a useful collaboration forum to its members and built a joint interest point of view that helped them fostering their future. We wish SAMENA very successful journey and we are looking forward as du to work closely with them to move the industry forward."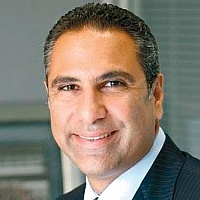 Mr. Bahjat El Darwiche
Vice President, Strategy&
"SAMENA Council has come a long way in providing a unified voice and a collaboration forum for leading operators and service providers in the region. Having such a platform is key to supporting the development and adoption of policies, regulation, standards, business models, and collaboration initiatives that enable growth and improve efficiency in the telecommunications industry, incentivize investment and development, and broaden value creation opportunities for all ICT stakeholders in the region."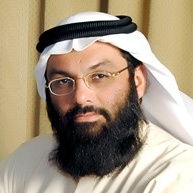 Mr. Tariq Al Awadhi
Head of MENA - Government & Regulatory Affairs,
Executive Director Spectrum Affairs,
Spectrum Management Affairs Department, TRA UAE
"I would like to take this opportunity to thank SAMENA for their excellent organization for SAMENA Telecom Leaders' Summit that was held in Dubai. Great Speakers participated and well known leaders from different Worldwide Telecom Operators and Regulators shared their successful achievements and their future plans. I liked also the high level meeting that was organized between some of top Operators and Regulators, attended only by CEOs and DGs to discuss the future of ICTs in the Arab Countries. It was very nice arrangement by SAMENA, well done. I also participated in the signing ceremony between ITU, the TRA and Shaikh Mohammed Bin Rashid Smart Learning and the excellent arrangement made by SAMENA Council. I hope I will be able to participate with similar summit again in future and wish you all the success."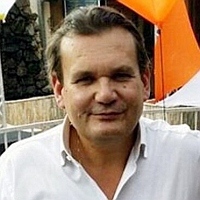 Mr. Patrice Lozé
Deputy CEO, Orange Jordan
"It had been such a pleasure and honor to represent Orange Jordan "Board Member at SAMENA Telecommunications Council" at the "Telecom Leaders' Summit". SAMENA Telecommunications Council has been acknowledged as the supporting entity for the telecommunication and ICT industry providers to ensure the sustainability of the business through the transformation to the digital era. Moreover, SAMENA has given the participants, members and stakeholders, the opportunity to share their concerns, experience, in addition to opening several discussion panels tackling the new technologies and solutions needed for the continuity of the business."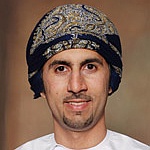 Mr. Baha Mohamed Ridha Allawati
General Manager, Carrier Roaming Services, Omantel
"SAMENA has been working as the region's telecom think-tank through open collaboration addressing the requirements of the telecom operators collectively while engaging with various stakeholder from policy makers, regulators and other Telecom bodies. In addition, SAMENA has worked on a number of telecom initiatives and has been playing a vital role in addressing the digitization program in the region by conducting a detailed countrywide ICT study taking into consideration the socio-economic developments, regulatory obligations, and other challenges operators face."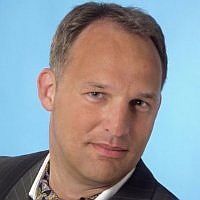 Mr. Markus Fritz
EVP Commercial Development & Strategic Partnerships, Eutelsat
"The SAMENA Council's Leaders' Summit is one of the unique global occasions in the year, where one can meet the Top Telecom Leaders of the region and get detailed insights on latest trends and information in technology and policy development. It is a must-attend event for every Telecoms leader interested in the MENA region."

Mr. Indranil Das
VP - Head of IT & Cloud MEA , Ericsson
"Ericsson's participation in the SAMENA Leaders' Summit offered us a great opportunity to engage with thought leaders and key ICT players in the region. I would like to thank SAMENA Telecommunications Council for providing this opportunity that truly supports the technological evolution and paves the way forward to the new frontier of 5G, IoT and Cloud. We look forward to participating again next year."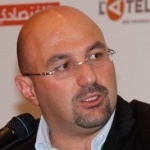 Mr. Jawad Abbassi
Head Of MENA - Government & Regulatory Affairs, GSMA
"The SAMENA Council Telecom Leaders' Summit offered a strong platform to share perspectives on the regional ICT landscape. I found it to be a highly valuable experience as both a speaker and attendee, and look forward to participating in future events."