Beyond Connectivity 2018 - In The Future

SAMENA Telecommunications Council's Beyond Connectivity conference is an annual event, bringing together senior to top-executives from regulatory bodies, telecom operator groups, technology companies, as well as other ICT industry players, including management consulting companies.
Beyond Connectivity 2018, being held in joint partnership with Tech Mahindra, one of SAMENA Council's newest members, will focus on Tech Mahindra's proposed theme of "Immerse in the Future". To be held on April 5th 2018 and exclusively Host-Sponsored by Tech Mahindra, the one-day conference will provide a strategic knowledge-sharing platform for SAMENA Council's members to discuss the evolving telecommunications landscape and industry challenges, and to get a glimpse of the future through the eyes of Tech Mahindra, a valued new addition to SAMENA Council's membership. The event will delve into major industry matters, which will be deliberated on through panel discussions. Such matters include understanding the Future from system, technology, security, and digital-experience perspectives, and correlating preparedness for the future with the sustainability of the digital ecosystem, in which telecom operators, regulators, and technology providers have a special set of roles and responsibilities to exercise.
The goal of Beyond Connectivity – Immerse in the Future is to serve as a knowledge-sharing platform and to convene industry experts together, to discuss industry matters and business areas of interest to the industry, while providing a networking platform for the Council's members, especially telecom operators seeking new technology partnerships. A key outcome of the discussions of the BYC conference is expected to be a better understanding of the technology, software, Iota, security, and digital transformational requirements in the future, and the prospects of new business opportunities in the MENA region.
The BYC conference has traditionally served SAMENA Council's member companies as a platform for announcing business partnerships. Various members of SAMENA Telecommunications Council have also used the strategically themed BYC events to showcase their innovations, new products and services.
For digital transformation to become reality, a careful look into the future is merited. The digital communications landscape is evolving without a doubt, and the Industry, collectively, needs to re-evaluate its approaches and revisit strategies for countering emerging challenges and to tap new opportunities. With Tech Mahindra's In the Future, SAMENA Council's membership as well as industry leaders from within the MENA region need to delve into major industry matters, which include understanding the Future from system, technology, security, and digital-experience perspectives, and correlating preparedness for the future with the sustainability of the digital ecosystem, in which telecom operators, regulators, and technology providers have a special set of roles and responsibilities to exercise.
It is a major imperative for telecom market players to foster and accelerate the pace of innovation while fulfilling their unique customer experience goals and creating shareholder value. Thus it is crucial, in the larger interest of the industry and for sustainable development goals across the globe, that modernization of the overall business environment be carried out – and that requires In the future.
Artificial intelligence has become pervasive in business in every industry where decision making is being fundamentally transformed by thinking machines. The need for faster and smarter decisions and the management of big data is what is driving this trend. The convergence of big data with AI is inevitable as the automation of smarter decision-making is the next evolution of big data. The IoT will be another big data and AI convergence, where the network nodes, chips, sensors—essentially the software programs that will run IoT networks via the cloud or at the chip or infrastructure level, will be AI enabled. This is already happening as M2M communications predate the emergence of IoT. Network operators are at the center of this development, transforming their networks to adapt to the new machine learning (ML), AI and big data reality.
Panel 1 will examine key trends in software and AI in the provision and advancements of Digital Services and discuss the impact software and AI will have on operators' business and operations.
What role do software and AI play in the provision and advancement of Digital Services?
What are the key areas of operators' businesses that are impacted by ML, AI and software? What are the key areas of application?
How can software and AI help operators to develop new revenue streams?
What role does the IOT play in enabling such services, and can AI help to improve networks using smart asset management/tracking services?
Because of the rapid rise of the population density in urban areas, smart services are needed to address and serve the requirements of citizens and their environments. Accordingly, there has been a remarkable growth of digital devices, such as sensors, actuators, smartphones and smart appliances that are and need to be interconnected to communicate - through the Internet - to collect information on e.g., public transport, e.g., real-time location and utilization, occupancy of parking spaces, traffic jams, and other data like weather conditions, air and noise pollution status, water contamination, energy consumption, and much more. In the past, it was difficult or even impossible to combine these digital devices. Also, gathering their information for day-to-day management of activities and long-term development planning in the city was cumbersome. To this end, different technologies have been applied to address the specific features of each application. The required technologies cover a wide range and layer from the physical level to the data and application layers. Operators are at the center of IoT, providing the physical infrastructure that connect IoT devices and enable data transport, -processing and -storage.
Panel 2 will discuss the key trends and use-cases in relation to smart environments and focus on the role that operators, software and AI can take in leading the way in IoT applications and services.
What are the key IoT use cases for smart city environments?
What is the role of operators in driving IoT applications? What are their key enablers?
How can software and AI help support operators' efforts to drive meaningful IoT applications and services?
Women are still underrepresented in the digital world and have less access to the opportunities the digital revolution offers. Women use the Internet less: of the 3.9 billion people that are still unconnected, 58% are female. The GSMA estimates that 1.7 billion women in low- and middle income countries do not own mobile phones and women are on average 14% less likely than men to own a mobile phone. In terms of access, women are 50% less likely than men in the same age group and at similar education and income levels to be connected to the Internet than men. In terms of use, women are half as likely to speak out online and a third less likely to look for work than men: the A4AI Affordability Report highlights lack of know-how and technical literacy, as well as the high costs to connect as the key reasons for not being online for women who live in urban areas. Moreover, the ITU's MIS 2016 Report highlights a persistent gender gap in relation to Internet use, which is largest and has widened between 2013 and 2016 in Africa (from 20.7% to 23%) and the Arab States (from 19.2% to 20%). Addressing the gender digital divide is a precondition for women to benefit from the opportunities provided by the digital revolution. It is also a precondition for the digital revolution to reach its full potential.
Panel 3 will discuss how women's participation in the digital revolution can be improved and examine what different digital value chain stakeholders are doing in this area.
How can access to technology and the Internet be made more affordable? What role can operators play in driving this? What role should be played by government?
How can skills be improved and taught on how to use technology, from basic digital literacy through the entire spectrum of STEM education? What role can digital stakeholders and governments play?
How can women be promoted as ICT leaders and entrepreneurs?
The network of the future will be made up of hundreds of technologies, of which we don't yet have a holistic vision of how they combine or how they can be made operationally agile and efficient. There are four telecom infrastructure trends that we see surfacing - SDN, NFV, IoT and 5G – and that are said to drive the network of the future. Others include SD-WAN growth and the 5G FTTN hub mission. However, these technologies combined generated less than a 5% change in telecom network infrastructure in 2017, according to data network operators provided to CIMI Corp. To really drive the network of the future, a technology like SDN or NFV would either need to do things much better at a lower total cost of ownership or produce higher revenue than existing services. Otherwise, it's not worth replacing existing telecom infrastructure. The same applies to IoT and 5G. A broader business case is needed to create broad adoption of new technologies and generate massive benefits. So, what is needed for future network transformation at scale?
Panel 4 will discuss the key trends that are driving the networks of the future and examine their key areas of applicability, key levers and enablers and what steps operators need to take to employ new technologies at scale and reap the benefits of network transformation.
Which network areas will benefit most from technologies such as SDN and NFV? What are their key drivers? What are the key drivers for IoT and 5G?
Do we need more carrier clouds / operator data center deployments to host more virtual functions and more data center switching opportunities to drive increased SDN and NFV adoption? If so, how can this be achieved? What are the key enablers of increased data center deployments?
Can operators make money from offering Iot sensor analytics? What is the regulatory situation for services like that to incentivize investment?
What key developments at the network level will drive IoT and 5G? Will SD-WAN growth and the 5G FTTN hub mission accelerate IoT and 5G developments?
Data Regulation is increasingly surfacing on the agendas of governments and digital stakeholders alike, given two main, often conflicting perspectives: On the one hand, free cross-border data flows are a lever for economic growth, enabling centralized data storage and processing, and thereby enabling businesses to take advantage of economies of scale through cloud computing. This development has increased the importance of data as a key input to commerce and internal operations. On the other hand, data regulation in the form of some type of restriction on the free flow of data across borders surfaces as a possible answer to a number of public policy concerns in relation to data and the Internet and the Digital Economy at large: how governments can make the use of the Internet and the information exchanged and services used safer and more secure; how governments can gain access to data for purposes of law enforcement; how they can ensure that the privacy of their citizens' is protected; how governments can prevent value erosion of local industries and local economic growth through global competition; and how governments can integrate global platforms into the fabric of national economic and regulatory frameworks.
Panel 5 will examine the challenges of how to get the balance right between protecting data and privacy sufficiently, while at the same time ensuring that the enabling technologies such as the Internet, software, and cloud computing, are not undermined in their functionality.
How can the free flow of data across borders be preserved to ensure that all digital stakeholders can benefit from the digital revolution, while offering highest degrees of data protection?
Is the end of the open Internet as we know it inevitable to ensure security and data privacy? Will we have a fragmentation of the Internet into separate smaller networks? Will this be a regional movement? (example EU GDPR)
What solutions should be sought and at what levels? Does country size matter?
How will new software solutions based on AI be able to deliver connected world solutions and experiences and create extra value and revenue, and what will be the implications for the need to protect cross border/pan-national data flows?
Jumeirah Beach Hotel
Dubai, UAE
With a striking wave-like design, Jumeirah Beach Hotel is one of Dubai's most stunning and instantly recognisable structures with blue plated glass that artfully reflects the waves of the ocean. Jumeirah Beach Hotel is 2 minutes walk from the beach. The 5-star luxury Dubai hotel has a private beach and features over 21 dining options, 6 pools and a climbing wall. Guests staying at any Jumeirah Beach Hotel room can enjoy free unlimited access to Wild Wadi Waterpark.
Jumeirah Beach Hotel's rooms are spacious and have floor-to-ceiling windows looking out over the Arabian Gulf. Each features a Widescreen Interactive HD LCD TV, evening turndown service and free WiFi access.

Jumeirah Beach offers a wide variety of international cuisine including Indian, Argentinean and Italian. Refreshments are offered at the rooftop Lounge, 360 bar and the Pool Bar.

Facilities offered at the hotel's Pavilion Marina & Talise include tennis courts, a state-of-the-art gym, aerobics classes and a full-service spa.

The hotel provides complimentary shuttle service to Mall of the Emirates. Souk Madinat Jumeirah is a 10-minute stroll from the hotel. Dubai International Airport is 20 km away.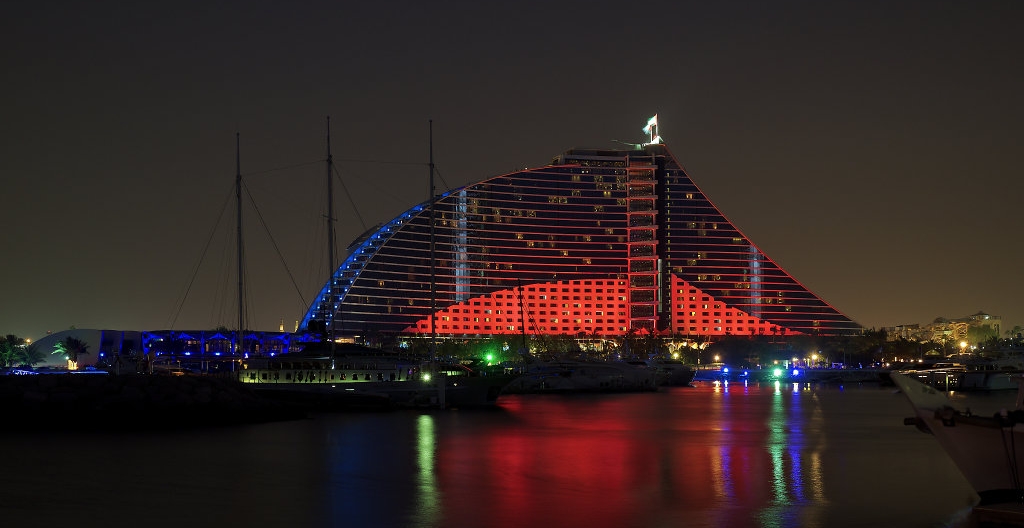 Fill in the form below and register for free!
---
Fields marked with

*

are required
Sponsors
Oracle Communications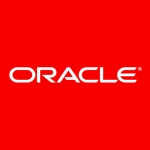 Oracle Communications is leading the way to digital transformation in the cloud through a broad portfolio of solutions including compelling live customer experience, monetization of services and network function virtualization. Oracle enables advanced network technologies, simplifies operations through automation and delivers truly personalized customer experiences empowering your digital business journey to launch new businesses and monetize digital services.
www.oracle.com
---
PTC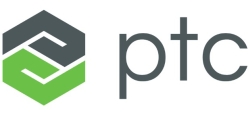 PTC has the most robust industrial innovation platform in the world. In 1986 we revolutionized digital 3D design, and in 1998 were first to market with Internet-based PLM. Now our leading IoT and AR platform and field-proven solutions bring together the physical and digital worlds to reinvent the way enterprises create, operate, and service products. With PTC, global manufacturers and an ecosystem of telecommunication companies and other partners can capitalize on the promise of the IoT today and drive the future of innovation within their markets.
www.ptc.com
---
Red Hat

Red Hat is the leader in Open-Source, standards-based software that enables telecommunications providers to move beyond traditional, proprietary hardware and deploy a comprehensive modern and agile telco infrastructure. Modern Telcos are investing in emerging innovative cloud-native technologies that allow them to transform their businesses and securely deploy new services faster, while reducing overall costs and maintaining consistently high quality user experiences. Red Hat, along with its extensive, certified partner ecosystem has built its business on making these open technologies scalable, secure and flexible to meet the production deployment needs of global Telcos serving millions of end customers. Since its inception, Red Hat has actively shaped innovations in emerging technologies that modern Telcos are leveraging to enable them to be more successful in the digital economy. 100% of Telco providers in the global Fortune 500 rely on Red Hat for secure reliable solutions to develop and expand new business opportunities.
www.redhat.com