15th May, 2023

Atlantis - The Palm, Dubai, UAE
Sustainable Connectivity and Emerging Ecosystems in Digital Economy
LEADERS' SUMMIT 2023
The Leaders' Summit 2023 encompasses dialogue, debate, and discourse-based engagement among cross-industry stakeholders, globally-renowned technology firms, emerging digital ecosystem leaders, policy-making bodies, advocacy institutions, change-drivers, and digital economy enablers and decision-makers on industries issues, real-life problems and challenges, seeking implementable solutions and supporting the fulfillment of objectives of the Member States, the ITU, the UN Broadband Commission, and the Private Sector, at large.
AGENDA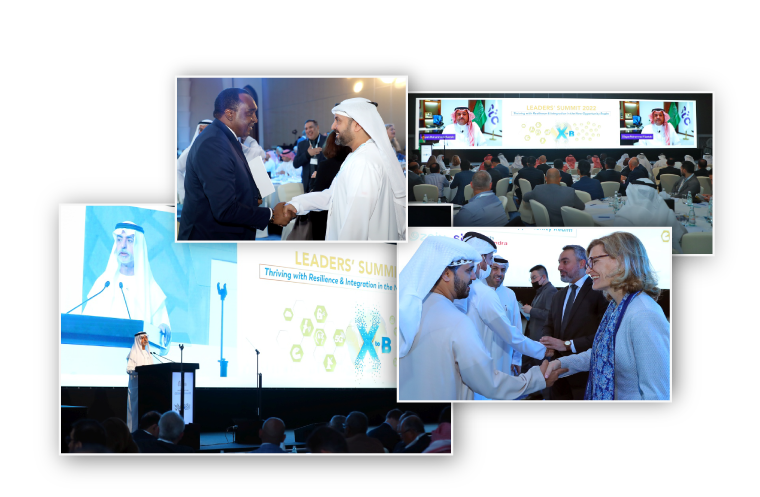 SPEAKERS
Some of the Leaders participating in Leaders' Summit 2023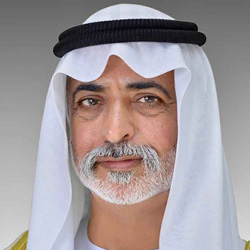 H.H. Sh. Nahyan bin Mubarak
Cabinet Member - UAE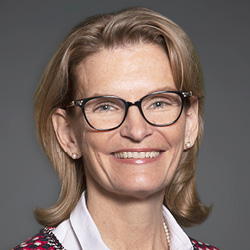 HE Ms. Doreen Bogdan-Martin
Secretary-General - ITU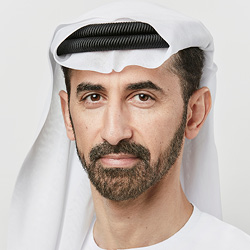 HE Eng. Majed Al Mesmar
TDRA - UAE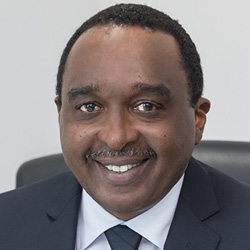 Mr. Bocar BA
SAMENA Council - UAE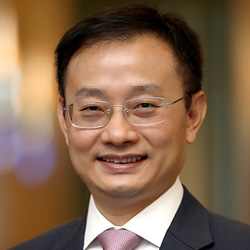 Mr. Steven Yi
Huawei MECA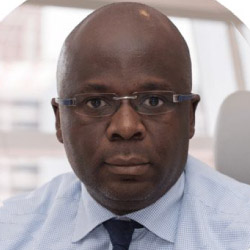 Mr. Daddy Mukadi
Airtel - Africa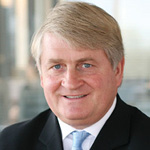 Mr. Denis O'Brien
Digicel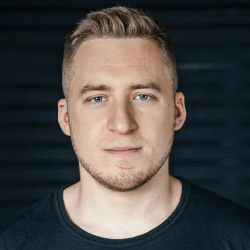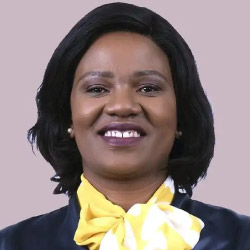 Ms. Lele Modise
MTN Group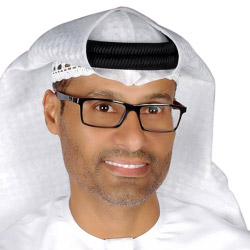 Dr. Mohammed Al Kuwaiti
Cyber Security Council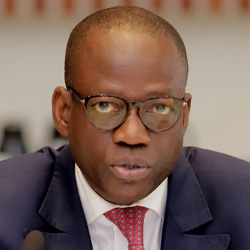 Mr. Lacina Kone
Smart Africa - Africa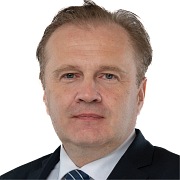 Mr. Amer Bukvic
IsDB - Saudi Arabia
AGENDA
"Sustainable Connectivity and Emerging Ecosystems in Digital Economy "
Organizers' Speeches, Chief Patron's Message, Keynotes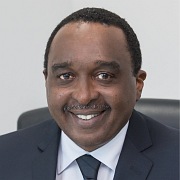 Mr. Bocar Ba
CEO - SAMENA Council
UAE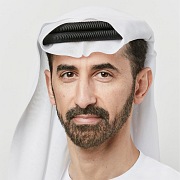 HE Eng. Majed Sultan Al Mesmar
Director General
TDRA - UAE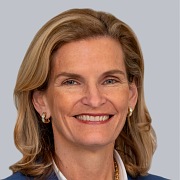 HE Ms. Doreen Bogdan- Martin
Secretary-General
ITU - Switzerland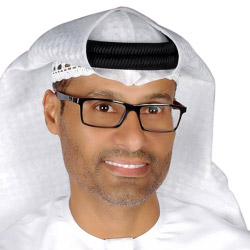 HE Dr. Mohamed Al Kuwaiti
Head
Cyber Security Council
UAE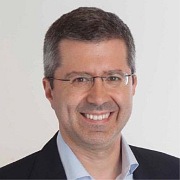 Mr. Mikhail Gerchuk
CEO
e& International
UAE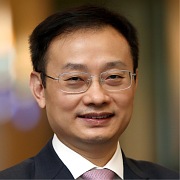 Mr. Steven Yi
President
Huawei
ME&CA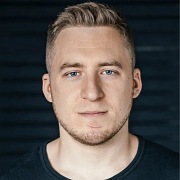 Mr. Dmitry Masyuk
CEO
Yandex Search & Portal
CIS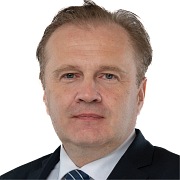 Mr. Amer Bukvic
DG-GPP
Islamic Development Bank
KSA
Digital transformation and connectivity yield unquestionable benefits, including improved productivity, innovation, and modernization, accelerated economic growth and advanced human development. This is particularly witnessed in the emerging markets. Thus, digital transformation has also become a priority for sustainable development. Connectivity – as the foundation for digital transformation – is also fast becoming a basic requirement for everyone. Digital connectivity will eventually need to be ubiquitous, empowered by networks that can sense changes and needs, providing an intelligent future for all.
However, further digitalization brings new cybersecurity challenges. Security and trust are also crucial to ensuring online access and trusted exchanges of data and information. To fully reap the immense social-economic benefits of connectivity to the region, digital trust must be built, including trust and confidence in the use of ICTs as well as trust among stakeholders to collaborate with others. In emerging markets, trust in digital infrastructure is often low due to several reasons, including a lack of digital literacy and cyber-hygiene culture in organizations, and the prevalence of cybercrime and scams. Digital trust in these markets can be achieved through a variety of measures, including the implementation of secure data storage and communication networks, the use of strong authentication methods, and the promotion of digital literacy.
This panel will explore the potential that accelerated digital transformation can bring to emerging markets as well as how best to foster and entrench multi-stakeholder digital trust; the confidence that users have in the security, privacy, and reliability of digital infrastructure, services, and the connected world. Digital trust is essential for creating a sustainable and secure, connected, and intelligent world. Best experiences and practices will be shared, to identify the actions that could be undertaken to build trust and best realize the use of ICTs for a sustainable, connected, intelligent future.
Questions explored include:
1st round - Expectations & Retrospective Consideration: What is our goal? What experience to share?
2nd round - Challenges: What are the challenges? How can Digital Trust become the foundation of a sustainable and secure, connected, intelligent world?
3rd round - Looking forward Recommendations
Key Messages from this session include:
Digital transformation will bring immerse social-economic benefits, but can only be achieved with digital trust.
Global standards increase trust, allowing digital ecosystems to take root and grow.
Keynote:
All the Visible Future is Green
ICT Enable the Intelligent & Green World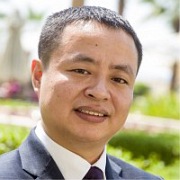 Mr. Wang Su
Vice President, CNBG Marketing
Huawei
Global
Keynote:
Perspectives on Digital Transformation from Africa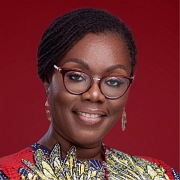 HE Mrs. Ursula Owusu Ekuful
Minister of Communication & Digitalization
Ghana
WSIS Keynote:
Securing Digital Infrastructure
Future Digital Ecosystem Construction and Transforming toward a Secure, Trustable Cyberspace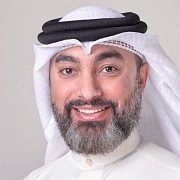 Mr. Adel Darwish
Director
ITU Regional Office for Arab States
Egypt
Keynote:
Connect 2030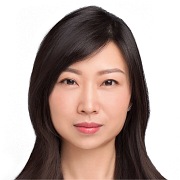 Ms. Nora Cao
Vice President of Global Government Affairs Dept
Huawei
Global
WSIS Roundtable Discussion
Enhancing Digital Trust for a Sustainable, Connected, Intelligent World
Moderated by: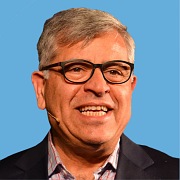 Mr. Tony Poulos
Author & Advisor
France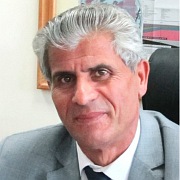 Dr. El Sayed Azzouz
Senior Consultant in ICT Industry
Egypt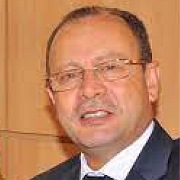 Eng. Mohamed Ben Amor
Director General
AICTO
Tunisia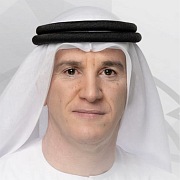 Mr. Adel AlMehairi
Director
aeCERT
UAE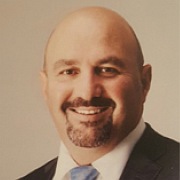 Mr. Jawad Abbassi
Head of GSMA
MENA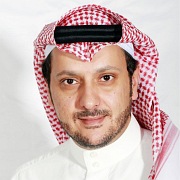 Mr. Haitham Alfaraj
CTO
stc Group
KSA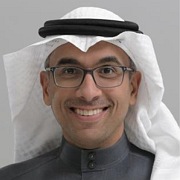 Eng. Alaa A. Malki
CTO
Mobily
KSA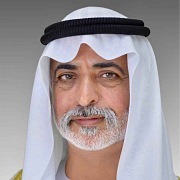 HE Sheikh Nahayan Mabarak Al Nahayan
Cabinet Member, Minister of Tolerance and Coexistence
UAE
Non-terrestrial networks and space platforms are emerging as powerful tools for providing access to the internet and bridging digital divides in remote and underserved areas. These networks have been used in several ways, including providing high-speed communication for remote and rural communities, providing low-cost, low-power internet access for developing countries, and connecting countries without direct terrestrial infrastructure. Additionally, space platforms are being used to provide communication services to disaster-stricken areas, to monitor and track disaster relief efforts, and to enable access to data and services in areas where traditional networks are unreliable or unavailable. Space platforms are also being used to support satellite-based banking and mobile phone services in remote areas, as well as to enable remote sensing, monitoring, and surveillance capabilities. Additionally, space platforms are being used to enable access to educational services, medical telehealth, and satellite television services. As technology continues to evolve, non-terrestrial networks and space platforms will become even more important in bridging digital divides and achieving digital inclusion.
This session will be organized in two segments, with first half dedicated to space sustainability and related topics, followed by common areas of interest to Terrestrial and Non-Terrestrial/Satellite players, including resources such as spectrum. The overarching agenda of the cluster is to discuss the potential of non-terrestrial networks and space platforms in fostering synergies to overcome digital divides and achieve availability of broadband and digital inclusion and bring a variety of digital services to the globe. We will explore the possibilities of leveraging new technologies such as satellite communications, space-based networks, and other non-terrestrial networks to connect the unconnected, including rural, remote, and underserved populations. We will look at the impact of these technologies on economic and social development, and explore strategies that can be used to facilitate the implementation of such networks on a larger scale, and for which various resources and new approaches in cooperation-building are required.
Interveners of the discussion will constitute a diverse group of cross-industry leaders and professionals.
The following questions will be under consideration:
What impact could the use of non-terrestrial networks and space platforms have on global development goals?
What are the technical and economic challenges to integrating non-terrestrial networks and terrestrial ones? What are the regulatory challenges? What progress has been made in terms of partnerships?
What are the regulatory and legal considerations for using non-terrestrial networks and space platforms?
How can stakeholders work together to promote the use of non-terrestrial networks and space platforms for digital inclusion?
What challenges remain in the deployment of non-terrestrial networks and space platforms?
What are key considerations and opportunities for IMT in special frequency bands, to help meet universal connectivity needs and new data demands?
Roundtable Discussion
Segment 1:
Space Sustainability Matters

Moderated by: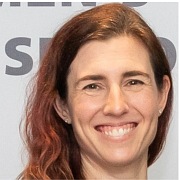 Ms. Elena Siegel
Partner
Kearney
UAE
Segment 2:
Spectrum Resources & Digital Sustainability

Moderated by: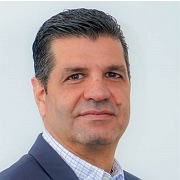 Dr. Chafic Chaya
Regional Manager, Public Policy & Government Affairs
UAE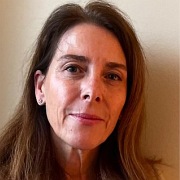 Ms. Isabelle Mauro
Director General
GSOA
Belgium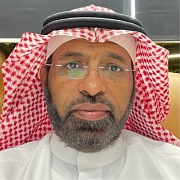 Mr. Akram Elyas
CEO Advisor
Corporate Transformation Arabsat
KSA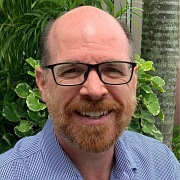 Mr. Patrick French
EVP BD & Strategy
ABS Global
UAE
Mr. Khaled Al Awadi
TDRA
UAE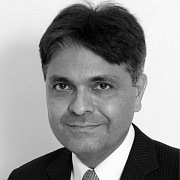 Mr. Imran Malik
VP ,Global Sales
SES
Singapore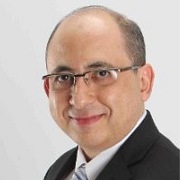 Dr. Sherif Ragaei Sherif
Senior Strategist
Technology Strategy
Omantel
Oman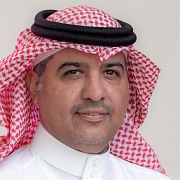 Mr. Amir Al Gibreen
GCRCO
stc Group
KSA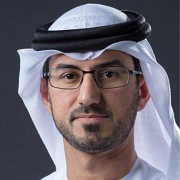 Mr. Adnan Al Rais
Senior Director
Mars 2117 Department - MBRSC
UAE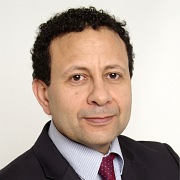 Mr. Brahim Ghribi
Head, Gov. & Policy Affairs
Nokia
UAE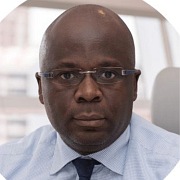 Mr. Daddy Mukadi
Chief Regulatory Officer
Airtel-Africa
UAE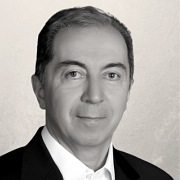 Dr. Mustafa Aykut
Author & Asst. Professor,
Galata University
Turkey
The digital services landscape is rapidly evolving, with new digital enablers emerging every day, the latest being powerful self-learning large language models such as ChatGPT. These enablers include artificial intelligence (AI), machine learning, cloud computing, Internet of Things (IoT), blockchain, augmented reality (AR), and virtual reality (VR). All these enablers are driving innovation, enabling companies to create new digital services and products that are transforming the way we live and work. At the same time, many digital value-chain stakeholders are being challenged to think beyond traditional business models and ways of doing things in order to remain competitive. This also applies to the governance side.
The session will explore how new digital enablers can be leveraged by different value-chain stakeholders to create value and remain at the forefront of the digital revolution. We'll look at digital competencies and digital innovations, the Metaverse, search and e-commerce, immersive digital experiences, and value creation. Through interactive discussions and expert perspectives, this session will spark and challenge attendees to think differently about the digital services landscape and the potential opportunities and challenges we all face.
This cluster discussion will explore the following questions:
What are the key trends in the digital services landscape?
What are the implications of platform-based services, artificial intelligence, virtual and augmented reality, and blockchain technology on the future of business and the future of governance?
How can different stakeholders leverage digital enablers to create competitive advantage?
What are the opportunities and challenges associated with immersive digital experiences?
How can different stakeholders create value along the digital value chain?
Search engine competition: How do businesses and end-users win from this?
AI & ChatGPT: Who is working on similar technologies?
Search Ads: Are they a driver of digital transformation?
The new search and ecommerce ecosystem: Why is it a phenomenon?
Keynote:
Broadband Development & Digitalization Imperatives for Giga Cities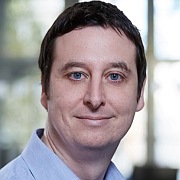 Mr. Stephen Wilson
Senior Principal Analyst
Omdia
UK
Keynote:
A New Digital World of Possibilities: The Internet of Life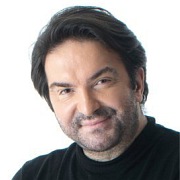 Mr. Cevat Yerli
CEO
TMRW Foundation
Luxembourg
Panel Discussion
Moderated by: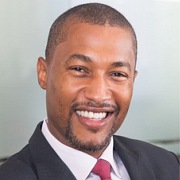 Mr. Johann Adjovi
Partner
Analysys Mason
UAE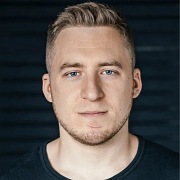 Mr. Dmitry Masyuk
CEO
Yandex Search & Portal
CIS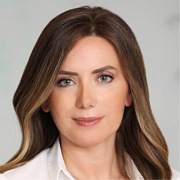 Ms. Melike Kara
CEO
e& money
UAE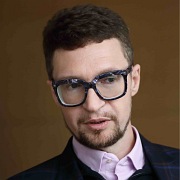 Mr. Alexander Popovskiy
Director of Strategic Initiatives
Yandex
CIS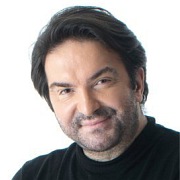 Mr. Cevat Yerli
CEO
TMRW Foundation
Luxembourg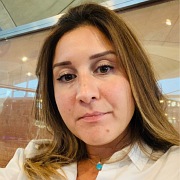 Ms. Dawsar Charchafchi
CEO
Media World
UAE
The rise of 5G digital technologies has sparked a new era of innovation, bringing with it new opportunities and challenges for the ICT industry. One key challenge for the ICT industry is sustainability. In order to meet sustainability requirements, 5G digital technologies must be able to support the growth of sustainable energy sources, such as solar and wind. To this end, 5G will enable the use of energy-efficient networks and devices, as well as the development of smart energy management systems. 5G will also enable the deployment of distributed networks, allowing for energy-efficient data transmission and the integration of renewable energy sources into the network. In addition, 5G will enable the development of grid-edge technologies, such as edge computing and distributed networking, which will allow for more efficient utilization of resources and a reduction in energy consumption. 5G will also enable the deployment of low-power wide-area networks (LPWANs), which will help to reduce the energy footprint of communication networks. Finally, 5G will enable the deployment of virtual networks, allowing for the integration of multiple networks into a single, seamless network. This will help to reduce communication costs and energy consumption, as well as provide users with more reliable, secure and efficient services.
This session will bring mobile technology industry leaders to focus on the evolution of 5G/5.5G technologies through the lens of ICT sustainability, with a focus on the implications for the 5G/5.5G ecosystem, the enterprise and government sectors.
The following thematic questions will be discussed:
What are the current trends in 5G/5.5G digital technologies, and how are they impacting ICT sustainability?
How is the 5G/5.5G ecosystem responding to the need for sustainability?
How is the 5G/5.5G ecosystem responding to the need for sustainability?
What is the role of the enterprise and government sectors in the 5G/5.5G ecosystem?
What are the potential opportunities and challenges for ICT sustainability in the 5G/5.5G ecosystem?
What capabilities will 5G/5.5G networks bring to ICT sustainability?
What opportunities can we leverage to build a more sustainable ICT ecosystem?
Cluster Intro & Summary
Evolution of 5G: 10 Gbps, Stride to 5.5G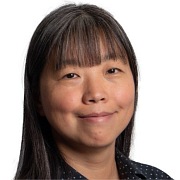 Ms. May Li
Solutions & Marketing VP
Huawei CNBG
ME&CA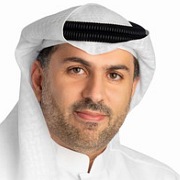 HE Mohammed Al Ramsi
Deputy Director General
TDRA
UAE
Keynote:
Striding towards the 5.5G Era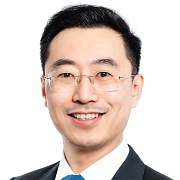 Dr. Philip Song
Chief Marketing Officer Huawei Carrier BG
Global
Keynote:
Insights into the State of the Mobile industry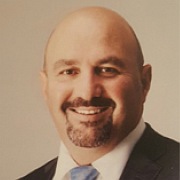 Mr. Jawad Abbassi
Head of GSMA
MENA
Keynote:
Envisioning the Future of World Broadband Giga/10 Giga Society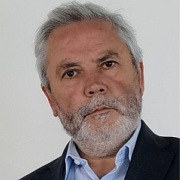 Mr. Martin Creaner
Director General
World Broadband Association
UK
Keynote:
Application and Technology Evolution to 2030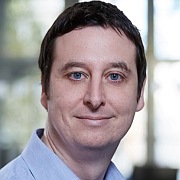 Mr. Stephen Wilson
Senior Principal Analyst
Omdia
UK
Keynote:
5.5G: Accelerating Power Grid Digitalization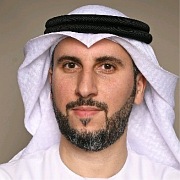 Mr. Rashid Alahmedi
COO Infrax
Digital DEWA Company
UAE
Panel Discussion
Moderated by: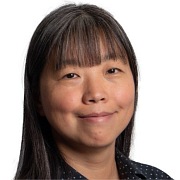 Ms. May Li
Solution and Marketing VP
Huawei CNBG
ME&CA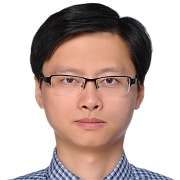 Mr. Chen Luode
IC Product Development Manager
Quanray Electronics
Global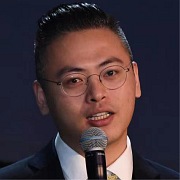 Mr. Chen Kai
President of Lierda Science
Technology Group
Global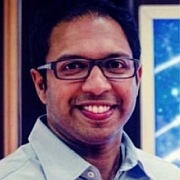 Mr. Nikhil Nair
MEA&Turkey Business Leader
HTC VIVE
MEA & Turkey
Keynote:
Unleash the First Wave of 5.5G Value with FWA 2.0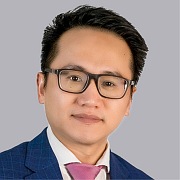 Mr. Vanness You
Vice President
Huawei CNBG
ME&CA
UAE 5.5G OpenLab Unveiling Ceremony
Keynote:
Telecom Anti-Fraud Actions in the Mobile Networks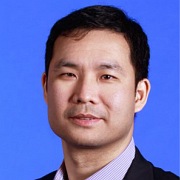 Mr. Louis Lou
Senior Cybersecurity Expert, GSPO Office
Huawei
Global
Internet-based digital value creation is a process by which companies, organizations, and individuals can create, capture, and deliver value through the internet. Digital value creation is achieved through activities such as the development of digital products and services, the design of digital experiences, the monetization of digital assets, and the leveraging of digital platforms. To ensure equitable benefits accrue to all, digital value creation should be accompanied by policies and processes that promote a fair and equitable distribution of resources. Examples of such policies and processes include the adoption of digital inclusion initiatives, the development of digital access and education programs, and the implementation of data privacy and security protocols. Additionally, digital value creators should strive to promote an equitable and sustainable digital economy by championing digital literacy and digital rights, embracing diversity and inclusion, and creating shared value models that benefit all stakeholders.
The session will explore the implications of digital value creation and the evolving Internet for enterprises, end-users, system integrators, and network operators. We will discuss the key aspects of digital innovation and economics, policy, business, network, and IMT spectrum requirements.
The following questions will be discussed:
How can digital value-creation be optimized and leveraged by different stakeholders?
How can value creation and value capture be equitable to ensure that all benefit from the digital revolution?
What role do end-users play in shaping digital value creation?
What are the key challenges for system integrators?
How can network operators best leverage the Internet of Things (IoT) in creating value?
What strategies can be employed to ensure appropriate spectrum usage and efficient IMT services?
Keynote:
Towards High Quality, Sustainable Gigabit Connectivity for All by 2030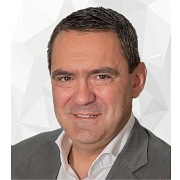 HE Prof. Konstantinos Masselos
President, EETT
Greece
Panel Discussion
Moderated by: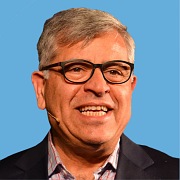 Mr. Tony Poulos
Author & Advisor
France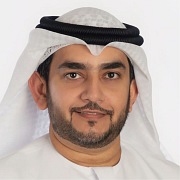 Mr. Sultan AlBalooshi
Spectrum Policy
TDRA
UAE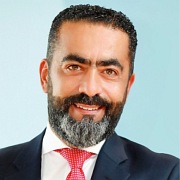 Mr. Mohamed Tantawi
MD, Teleco & SP
Cisco, META
UAE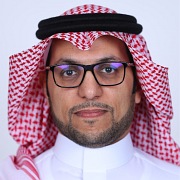 Mr. Abdulrahman Althunayan
VP - Experience
Mobily
KSA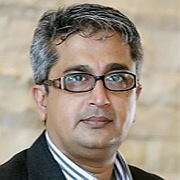 Mr. Girish Bhat
VP
Enghouse
MEA & APAC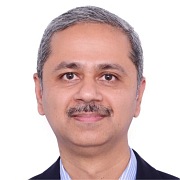 Mr. Ram Ramachandran
SVP
Tech Mahindra
MEA
Keynote:
Customer Experience and Value Creation in the New Digital Ecosystem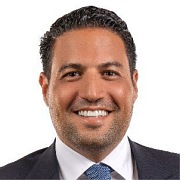 Mr. Nour Al Atassi
Vice President - Service Providers
Avaya International
UAE
The challenges of securing cyberspace are growing rapidly in a world of multi-polarity, increasing technological complexity and global connectivity. As more countries, businesses and individuals rely on technology to drive their businesses, they are increasingly vulnerable to attack. Cyber threats can come from anywhere, including nation states, criminal organizations, and even individuals. Enterprises must invest in the appropriate technologies and processes to protect their networks and systems, while end-users must understand the risks and take the necessary steps to protect themselves from cyber-threats. Governments must also update their laws and regulations to ensure they are up-to-date with the latest cyber-security trends and technologies. As the cyber-security landscape continues to evolve, the challenge of protecting cyberspace will remain a priority for all stakeholders.
This session focuses on discussing the need for a multi-dimensional approach to cybersecurity, and how it can be used to enable a secure cyberspace.
The following key issues will be delved into in this cluster:
Issue 1: Addressing the global Talent shortage in Cybersecurity
Talent gap at national level.
Talent Gap at international level and CB in developing countries.
Competition on talents between sectors and ways to ensure retention
Issue 2: Building a thriving ecosystem
Role of policy and regulation in sustaining demand
Incentives for R&D and innovation
Cross-border partnership and technology transfer
Issue 3: Information Sharing as an imperative
Public private partnerships
Cross border information sharing
technology transfer


Some relevant questions may also include:
What are the key components of a multi-dimensional approach to cybersecurity?
What are the benefits and challenges of such an approach?
How can organizations implement a multi-dimensional approach effectively?
What are the best practices for securing the digital infrastructure?
How can governments, regulators and policy makers create the right enabling environment to accelerate a culture of cyber hygiene?
Cross border information sharing
What are the implications of a multi-dimensional approach to cybersecurity?
Moderated by: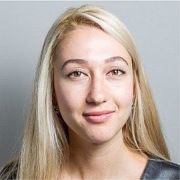 Ms. Visiola Pula
Senior Analyst
Cullen International
Belgium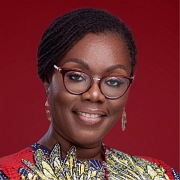 HE Mrs. Ursula Owusu Ekuful
Minister of Communication & Digitalization
Ghana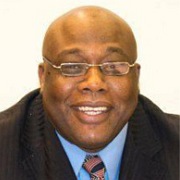 Dr. Iboun Taimiya Sylla
Special Advisor to President
Senegal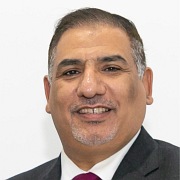 Dr. Ali Naser Al-Khwildi
President
IAICT
Iraq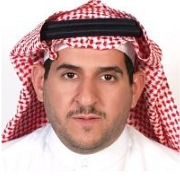 Mr. Ibraheem S. Alfuraih
Senior Advisor to the Governor - NCA
KSA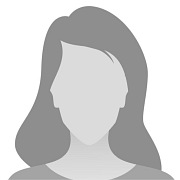 Ms. Alaa AlFaadhel
GM - Initiatives & Partnership
GCF
KSA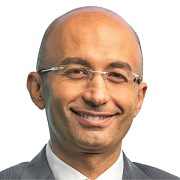 Dr. Yaser Shakir
CEO
Orange
Egypt (TBC)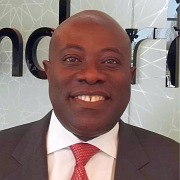 Dr. Andrew Arowojolu
Chief Regulatory Officer
Zain
Kuwait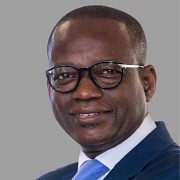 Mr. Lacina Kone
Director General
Smart Africa
Rwanda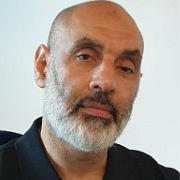 Mr. Khaleelo Khan
Regional Director, Media & Telecoms Industry
Microsoft
MEA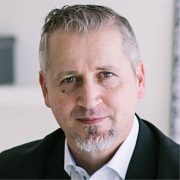 Mr. Stephan Berner
CEO, HELP AG
(e& enterprise)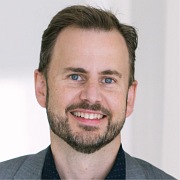 Mr. Nicolai Solling
CTO, HELP AG
e& enterprise
UAE
Event Gallery
LEADERS' SUMMIT 2023
Attendance Profile
BI-LATERAL MEETINGS

GLOBAL BODIES

MULTIPLE INDUSTRIES

NETWORKING OPPORTUNITIES
Leaders' Summit 2023
SPONSORS & PARTNERS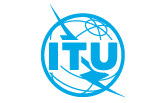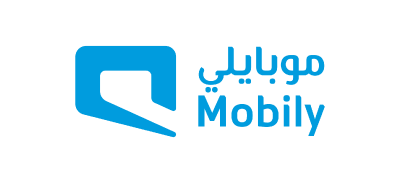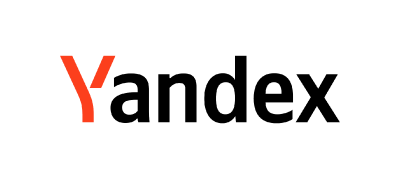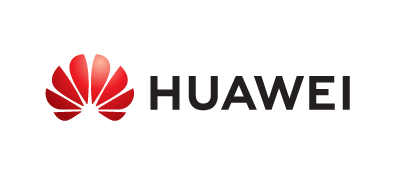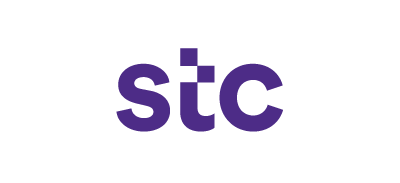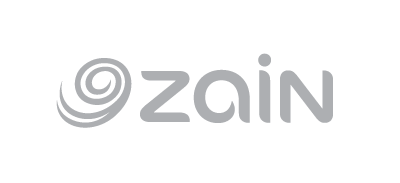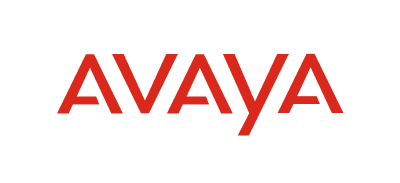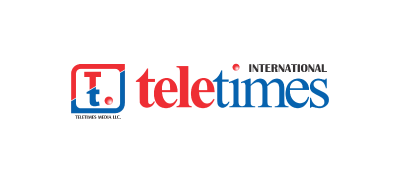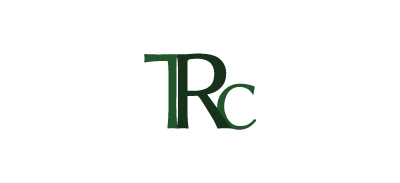 VENUE LOCATION
Venue Details
Venue

ATLANTIS, THE PALM
DUBAI, UAE
CONTACT US
To request participation and queries
Get In Touch!
You can contact us regarding any queries using this form or the details listed below
Address
#304, Alfa Building, Knowledge Village, P.O. Box: 502544, Dubai, UAE
Email
LS2023@samenacouncil.org
info@samenacouncil.org
Contact
Ph: +971.4.3642700
Fax: +971.4.3697513