"Creating New Advantages for Industry Stakeholders"

Convergence to Kuwait 2017 will corroborate the need to engage stakeholders and delineate the roles that now need to be played by regulators and policy makers as an incentive for carrying out digital development investments, and for realizing new unique advantages that each stakeholder group should work toward achieving.
In this highly competitive industry, it is important to take the lead and collaborate to allow the industry to continually push innovation to the next stage. It is crucial also to ensure that all spheres of the industry are analyzed, explored and tapped to identify a road map for progression.
Bocar A. BA
CEO
SAMENA Telecommunications Council


Dr. Khalid Biyari
Group CEO
Saudi Telecom Company


H.E. Eng. Salim Al Ozainah
Chairman & CEO
CITRA
Moderator
Chady Smayra
Partner
Strategy&

Speakers
H.E. Eng. Salim Al Ozainah
Chairman & CEO
CITRA


Dr. Khalid Biyari
Group CEO
Saudi Telecom Company


Scott Gegenheimer
Group CEO Operations
Zain


Bocar A. BA
CEO
SAMENA Telecommunications Council


Ammar Hamadien
Head of Strategic Engagement
GSMA

Digital Ecosystem is an emergent system of vastly complex cross-sectoral networks, service providers, "prosumers" and manufacturers, which is characterized by evolving technologies, services, applications and content, adaptive and innovative business models, interdependent stakeholder relationships and rapid pace of innovation and market change. Current legacy sector-specific regulatory regimes are no longer effective in the face of these continuously evolving features. To achieve governments' digital visions and agendas of creating inclusive smart economies and societies, it is critical for Regulators and Operators to work together to define new regulatory paradigms that are (1) based on functionality (technology and market neutral), (2) market dynamics and (3) that are rethought from the ground up to ensure that they can meet the significant challenges of building the foundation for a sustainable, resilient and secure Digital Ecosystem.
This panel discussion will look into the following aspects of the evolving business of digital communications:
Do we need to define markets anew? Do we need to part with currently imposed retail and wholesale regulation? Is regulation by design a possible way forward? How do you regulate with the speed of change and ensure that regulation does not impede local innovation and competition with global services? Does government have an increasing role to play in infrastructure provision / financing?
Do we make way and allow for new and few large vertically integrated platforms to emerge cross-border that serve all of customers' needs to allow for business models that rely on network effects and economies of scale?
What are the policies and regulations needed to advance digital transformation? Is collective thinking for collaborative approaches a reliable approach?
Sami Nashwan
VP Strategy Middle East Region
Huawei

Moderator
Riyadh Derouiche
Manager, Middle East
A.T. Kearney

Speakers
Mohammad Altura
Chief, Information Technology Sector
CITRA


Dr. Andrew Arowojolu
CRO
Zain Group


Nowaf G. Almutiri
GM Corporate Analytics & Data
Governance
Saudi Telecom Company


Sami Nashwan
VP Strategy Middle East Region
Huawei

The way that data is currently regulated can lead to extra costs on networks, terrestrial or satellite, as well as loss of flexibility in providing services. Currently, each country in the region has its own "data sovereignty" rules that makes the exchange of customer data across borders complex and time consuming. The concept of e.g. a "Privacy Shield" agreement (as between the US and EU) does not exist in this region, and such an agreement is not in place for GCC members. This can lead to an impediment and slowing of digital transformation of operators' networks and operational- and commercial activities. It can also lead to a reduction in benefits from evolving digital ecosystems (cost-reductions and efficiency gains) and hinder innovation. The full potential of digitalization could therefore be negatively impacted. Even when cross-border data flow is allowed on a "case by case" basis, it introduces delay and regulatory uncertainty, which could end up harming consumers' access to most cost-effective services and emerging technologies such as blockchain. Addressing cross-border data flows through introducing cross-border data protection- and cybersecurity frameworks is a key enabler for digital transformation, including the use of cross-border cloud-based services, NFD and SDN.
This panel will discuss the following questions and various implications of emerging technologies and implications for data regulation:
Appropriate trust models and cyber security are considered as important issues. What are industry stakeholders doing to take this work forward?
How does the "data sovereignty" approach in Kuwait compare with other countries, and what would be the potential benefit to Kuwait if different approaches were adopted within Kuwait?
The spirit of any new data laws in Kuwait (or any country) should be on providing more control, more transparency, and more meaningful choices for the end-user. What difficulties do telecom operators, satellite operators, technology providers, and regulators see in this regard?
Given that new economic activity has started through the launch of new cryptocurrency in the GCC how are telecom industry stakeholders viewing the emergence of new forms of financial transactions and their impact on data regulation? Would Blockchain Technology be a driver for new revenues?
Moderator

Andrea Faggiano
Partner
Arthur D. Little


Speakers
Eng. Zarrar Khan
CTO
Viva Kuwait


Dr. Mohamed Madkour
VP Wireless Network Marketing &
Head of Global Demand Generation
Huawei


Fabien Migneret
Head of Government Affairs
MEA & North Africa
Qualcomm


Dr. Abdulhadi AbouAlmal
Director/Technology Standardization
& Spectrum Management
Etisalat


Ali Cheema
Government & Industry
Relations
Ericsson

It is generally agreed that 5G carries tremendous potential in enabling and proliferating new digital services, which can empower societies and bring new efficiencies. This was reflected in the "Workshop on 5G and its Impact", recently held during AREGNET's 15th Annual Meeting in Abu Dhabi. While the great potential was highlighted during the workshop, it also emerged during the workshop that there is less clarity and consensus between regulators and the industry on the concrete and relevant 5G future use-cases and the related enablers that need to be in place to achieve the delivery and deployment of 5G services and technologies. Alongside the identification and definition of relevant 5G use cases, key enablers such as data regulation and harmonizing 5G developmental issues (among others) will have to be addressed as well. In consideration of these three key aspects, terrestrial players, space players, and government / regulatory bodies have an interlinked role to play and should prioritize ways of working together.

In this panel, those common strengths will be explored which are to be banked on later, and an understanding will be gained on where compromises, if at all required, are to be made.

Some questions that the panel will address include:
What does the GCC 5G space look like and how are terrestrial and satellite players visualizing 5G's impact on their business and on the regional economies?
What operational, regional, and environmental efficiencies can we hope to realize through 5G?
What are the practical scenarios / relevant use-cases in which 5G could make the most substantial contributions? What new digital services would emerge?
What are the key perspectives on how data will be regulated in the future as a key enabler of future services?
What are the spectrum issues that need to be addressed to accelerate 5G deployment and harmonization of bands internationally, and the need for more spectrum and under what conditions, nationally?
Moderator
Johann Adjovi
Principal and Head
Analysys Mason


Speakers
Hamoud Al Rumayan
CEO
Intigral


Adel Darwish
Head of International Relations
TRA Bahrain


Ayman Jomaa
CEO
Numbase


Mohamed Bakry
Senior Systems Engineering Manager
Cisco


Eng. Atef Helmy
Senior Advisor MEA & Africa
Orange


A recent ITU consultation on "Public Policy Considerations for OTTs" has highlighted the great disconnect between global cross-border OTT activities and national regulatory and economic frameworks and commercial activities. No consensus was achieved: While OTTs want to remain ungoverned, operators and (some) governments would like to see the creation of a level playing field, which requires all digital economy stakeholders to (1) adhere to the "same rules for the same services", (2) to ensure that communication services are secure and safe to use, that data generated is protected and that consumers have a say in the way that their data is used, and (3) to contribute to local economies through investment, partnerships and e.g., taxes. SAMENA Council was invited to moderate the Panel Discussion at the ITU Physical Consultation Meeting on Public Policy Considerations for OTTs and to present in a summary statement SAMENA operators' views and recommendations on this subject.  
This panel is designed to create a dialogue that will seek answers to the following questions:
How can OTTs be integrated into the fabric of national regulatory and economic frameworks in a meaningful way, so that they contribute a fair share to the local market going forward? Through review of broadband markets and market analysis? Through a broader definition of communications services, as proposed in the EU? Through general (e.g. corporate, VAT) or specific taxation (e.g. fees)? Through licensing? Through regular contributions to a USF-type fund? Through scraping of all old rules and replacing them by (light-touch) rules that apply to all digital ecosystem stakeholders equally, where relevant and proportionate? Through cooperation with operators (revenue-or cost-sharing models, investment into infrastructure etc.)?
Can the subject of OTT Governance be approached in isolation (i.e., nationally) or does it require a regionally coordinated effort at the minimum to be impactful? Which areas should be dealt with at the international or regional level? Which institutions or forums would be most suitable?
Do current OTT business models run counter to national markets? Is there a realistic prospect that national operators, through digital transformation in operations and networks (NFV, SDN. 5G, network slicing etc.), can adopt similar and viable business models that rely on economies of scale and network effects and the monetization of data, and become "cloud factories" or "regional data companies"? What are the key impediments at the moment that keep national operators from competing effectively with OTT services? What are the key impediments that slow or hinder digital transformation?
Are new frameworks required, that separate the network from the service layer (functional or structural separation, national broadband networks)? Should governments fund broadband networks through subsidies? Would this still guarantee sufficient innovation?
Convergence to Kuwait 2017 - Speakers
| | | | |
| --- | --- | --- | --- |
| Eng. Salim Muthib Al-Ozainah | Dr. Khaled Biyari | Scott Gegenheimer | Eng. Salman Bin Abdul Aziz Al Badran |
Bocar A. BA

SAMENA Telecommunications Council

Ammar Hamadien

Head of Strategic Engagement

Adel Darwish

Hamoud al Rumayan
| | | | |
| --- | --- | --- | --- |
| Ayman Jomaa | Zarrar Khan | Andrew Arowojolu | Eng. Atef Helmy |
Chady Smayra

Andrea Faggiano

Johann Adjovi

Dr. Mohamed Madkour

Vice President Wireless Network Marketing & Head of Global Demand Generation
Mohamed Bakry

Head of Systems Engineering
Global Service Provider – Middle East

Nowaf G. Almutiri

GM Corporate Analytics & Data Governance

Sami Nashwan

Vice President Strategy – Middle East

Ali Cheema

Government & Industry Relations
Fabien Migneret

Head of Government Affairs Middle East and North Africa


Riyadh Derouiche

Mohammad Altura

Chief, Information Technology Sector

Sponsors
Viva Kuwait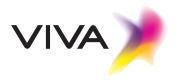 VIVA is the fastest-growing telecom operator in Kuwait. Launched in December 2008, VIVA makes things "More" for its customers by transforming communication, information and entertainment experiences. The company has rapidly established an unrivalled position in the market through its customer centric approach. VIVA's quest is to be the mobile brand of choice in Kuwait by being transparent, engaging, energetic and fulfilling. VIVA continues to take a considerable share of the market by offering an innovative range of best value products, services and content propositions; a state of the art, nationwide network and world-class service. VIVA offers internet speeds of more than 100 Mbps, due to the implementation of the most advanced fourth generation (4G LTE) network in Kuwait resulting in superior coverage, performance and reliability.
Kuwait Telecommunications Co, with the Brand name "VIVA Kuwait" was established as the third GSM Operator in Kuwait with Saudi Telecom (STC) as its Strategic Partner holding 51.8% stake in its capital.
Zain

Zain is a leading mobile telecommunications provider in the Middle East and North Africa. We began life in 1983 in Kuwait, as Mobile Telecommunications Company (MTC), the region's first mobile operator, and commencing with the initiation of our expansion strategy in 2003, we grew rapidly in both the Middle East and Africa through the acquisition of several mobile operators across the region.

In September 2007, MTC rebranded to Zain in order to better reflect our growing status as a leading multi-national mobile service provider with global aspirations. Zain was thus adopted as the Group's corporate master brand.

The Zain brand is at the heart of everything we do. It is a promise to our customers, it defines our vision and drives our focus within the company. Our brand was valued at over $2.3 billion by the Brand Finance Middle East Top 50 Brands annual report for 2017 that also ranked Zain as the second most powerful home-grown brand in the region with a brand rating of AA+.

We operate as Zain in Kuwait, Bahrain, Iraq, Jordan, Saudi Arabia, Sudan, South Sudan; and in Lebanon as 'touch' (under a management contract). In Morocco, Zain has a 15.5% stake in 'INWI', through a joint venture. Today over 6,000 employees provide a comprehensive range of market-leading mobile voice and data services to a base of over 45.3 million active customers as of Sept 30, 2017.

Our strategy and vision is building a sustainable and innovative digital communications company serving consumers and enterprises with a rich and simple mobile experience. We are passionate about customer experience, operational effectiveness, business growth and the development of our people as well as human development everywhere.

Zain's strategy is based on six transformational initiatives: Customer Experience; Operational Effectiveness; Value Management; B2B; Digital Frontier and Innovation, and Talent Development.

Listed on the Kuwait Stock Exchange, there are no restrictions on Zain shares as the company's capital is 100% free float and publicly traded. The largest shareholder is the Kuwait Investment Authority with a 24.6% stake as of June 30, 2017.
Huawei

Huawei is a leading global information and communications technology (ICT) solutions provider. Our aim is to enrich life and improve efficiency through a better connected world, acting as a responsible corporate citizen, innovative enabler for the information society, and collaborative contributor to the industry. Driven by customer-centric innovation and open partnerships, Huawei has established an end-to-end ICT solutions portfolio that gives customers competitive advantages in telecom and enterprise networks, devices and cloud computing. Huawei's 170,000 employees worldwide are committed to creating maximum value for telecom operators, enterprises and consumers. Our innovative ICT solutions, products and services are used in more than 170 countries and regions, serving over one-third of the world's population. Founded in 1987, Huawei is a private company fully owned by its employees.
Cisco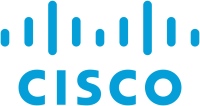 Cisco is a global leader in technologies reshaping the way people connect, communicate and collaborate through intelligent networks and integrated product, services and software architectures. Founded in 1984 and headquartered in San Josè (Cal), Cisco has about 75,000 employees worldwide and in FY 2014 (ended July 26th, 2014) announced revenues of 47,1 billion dollars.
Cisco has been driving networking technologies evolution since their beginning: from the era of connectivity to the wave of Networked Economy, to the present era of Immersive Experiences, dominated by rich and multiple relations experienced through social media, online collaboration and widespread mobility and access to our digital world on a variety of devices.
Cisco success is based on key factors as: the ability to spot and anticipate new technology scenarios and market transition building innovative solutions, with a strong investment on highly specialized talented people and a constant R&D effort; a very articulate acquisition strategy; the dialogue with customers and with its global partner ecosystem, comprised of more than 70.000 companies all over the world.
This way Cisco became a leader in its core business – networking solutions – and in advanced technologies for online collaboration – from voice to data to video and TelePresence  - security, mobility, data center and virtualization, application and storage networking.
Its history and its strengths make Cisco the ideal partner for companies, Governments, organizations and people while a new scenario emerges, driven by a mix of technology evolution, changing digital habits and networks: the Internet of Everything. It is a scenario where the connection between people, processes, data and things that we are already experiencing will grow at unprecedented levels, allowing unprecedented innovation opportunities in our business models and processes, in the communities we live in, in education, in the way we confront with the current economic, social and environmental challenges; all this will be possible thanks to smarter, open Networks that will manage the complexity of the interconnection while ensuring the highest security, flexibility and availability.
Jumeirah Messilah Beach Hotel & Spa

The hotel features extensive conference and banqueting facilities, making it an ideal venue for an important business meeting or event. Our 316 rooms and suites, 80 serviced apartments and 12 villas are all fitted to a high standard to meet your expectations of comfort, style and convenience.
Jumeirah Messilah Beach Hotel & Spa is a stunning beach hotel in Kuwait. Guests can take a dip in the open-air swimming pool then relax under the sun on Messilah beach.

Inside the resort you'll find seven restaurants and stylish lounges serving a range of refreshments. Our accommodations are the perfect place to relax in the evening and indulge in your favourite international dishes or sample some traditional Arabian cuisine.

Families are more than welcome at Jumeirah Messilah Beach Hotel & Spa, where you will find Sinbad's Kids' Clubs and play areas to keep the children entertained.

Located in the Messilah beach district on the south coast of Kuwait city.