SAMENA
Executive Newsletter
"How do you look at the role of broadband in economic development? Do you share the thought that broadband investments need to be incentivized through various mechanisms, such as 1-Tax Optimization 2- Capex Support 3-More Spectrum?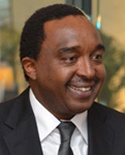 Mr. Bocar A. BA
Chief Executive Officer,
SAMENA Telecommunications Council
A noted management and technology consultant, Bocar A. BA is the CEO of SAMENA Telecommunications Council, and is responsible for leading the management of the Council's meetings and continuing its research efforts and intellectual property of all telecom institutions in South Asia, the Middle East and North Africa with collective efforts from all members and committees. Bocar also serves as a director and board member of several companies in Technology and Management & Consultancy Services and is driving the awareness of the value of technology in everyday life across the region.

Bocar has over 22 years of experience in business development, international marketing and consultancy services, and has held various senior management positions in major corporations in Paris. His expertise includes enabling companies in building solid relationships with global customers, identifying untapped revenue growth opportunities, consolidating G2G cooperation and developing strategies for market penetration in emerging countries throughout the Middle East, Africa and Asia. He has also worked closely with several governments and investment banks to promote trade, investment and cooperation between developed and developing countries in Europe and the Middle East. Bocar is also actively involved in the privatization process in MEA and Investment projects, aiming to link governmental opportunities throughout the region.
"When we speak of broadband and its role in economic development, we think of futuristic national broadband networks with greater efficiency and impact on the overall "Digitization" wave. I believe that the increasing deployment of broadband access technologies and its proliferation to masses will expedite economic progress, for it has already been evidenced in different parts of the world.

I strongly agree on the said mechanisms that will help incentivize broadband investments. Today, broadband is increasingly being used for services like mHealth, mBanking, mLearning, and mPayments, among others. All these trends have been the driving force behind the need for national broadband networks so as to aid into the process of economic development. I believe, subsidies in shape of Capex support are essential for helping the proliferation of broadband particularly to the areas where the infrastructure is limited and the cost of deployment is not economically viable due to the weakness of consumer purchasing power and limited or zero infrastructure, among other factors.

It is also important that an inter-market multi stakeholder dialogue be initiated for the purpose of finding out ways on how best the broadband investments can be incentivized so that greater broadband proliferation may be realized through direct government-supported machinery that will lead to economic development. "
Mr. Pan En
Vice President of Solution Sales & Marketing, Middle East
Huawei Technologies Co. Ltd.
Pan En is Vice President of Solution Sales & Marketing for Huawei Middle East. He is responsible for leading the regional solutions and marketing team to drive new telecoms business according to customers' requirements and to promote Huawei's advanced solutions with operators across the region.

Pan En has more than a decade of experience in the telecommunications industry. He joined Huawei in 1999 and so far has stayed in the Middle East and North Africa regions for 11 years. Throughout his career with Huawei, he has played an important role in many milestone projects happening in the region.

Prior to his current position, he was General Country Manager of Huawei Kuwait, responsible for managing the company's customer relations and day-to-day operation in the country.
"Around the world governments are exploring new ways to drive economic competitiveness through a coherent broadband strategy. In particular, we see national broadband initiatives continuing to mature as they drive socio-economic development on the national level. Successful initiatives have already been rolled out in many countries worldwide, although more still needs to be done. Later this month we are actually hosting the first Huawei Broader Way Forum in association with the UAE Telecommunications Regulatory Authority to investigate the role of national broadband in driving the region's GDP growth, job creation, and development of national services such as healthcare and education. We believe the keys to success will include having a clear set of broadband objectives, an appropriate operational and business model, as well as an open broadband ecosystem where the entire society can share in its benefits."
Mr. Paul Berriman
Group Chief Technology Officer,
PCCW and HKT Group
Paul Berriman is the Group Chief Technology Officer of PCCW and HKT, the telecommunications arm of PCCW, which was spun off and listed in November 2011. He continues to lead the group's product and technology roadmap and strategic developments as well as working closely with PCCW Global and overseas partners to take some of PCCW's innovative developments into international markets. He has over 25 years of experience in telecommunications, especially in IPTV, mobile TV, media convergence and quadruple-play. He is also an independent non-executive director of Telecom Corporation of New Zealand having joined the Board in September 2011.
"In both developed and developing markets we have experienced the power of high speed internet as an enabler of economic and social development. It is an essential infrastructure for the global economy that drives innovation, increases productivity, GDP growth and creates wealth. All markets are different but making the service affordable and available requires supportive government regulation. In some markets a shared national infrastructure has proved effective in rolling out service quickly and efficiently. In others, releasing spectrum to the private sector helps promote competition and enables efficient service deployment. Regulatory reform and tax incentives are usually essential to attract the right level of investment, facilitate competition and ensure the long term, sustainable deployment of the latest technologies for the benefit of all."
Mr. Samer Fares
Director, Regulatory Affairs, Ooredoo Group - Qatar
Policy Board Member, SAMENA Council
Dr. Samer Fares joined Ooredoo Group as a Regulatory Director in October 2012. Prior to that, he was the General Counsel of Wataniya Palestine Mobile Telecommunications Company in Palestine, an assistant professor at Birzeit University, a lawyer and Palestinian law expert since 1996. Samer has an extensive knowledge and experience in the telecommunication regulation and has been counseling the Palestinian Ministry of Telecommunication and Information Technology, the World Bank and the EU Commission on major projects to develop the Palestinian telecommunication sector.
"Broadband is a crucial driver of economic growth and job creation. It has been proved that each 10 percentage point increase in broadband penetration adds 1.3 percent to a country's gross domestic product. Investments in broadband lay the groundwork for long-term sustainable development. Broadband utilization and mobile technology innovation is growing, but there remain several actions that would further broadband penetration and economic development. The broadband investments need to be incentivized through various mechanisms which should include favorable tax policies that will reward telecom operators for their broadband investments, use the universal service funds to support the development of broadband infrastructure, use creative solutions to have better utilization of scarce spectrum and increase broadband adoption to include all."
SAMENA
Executive Newsletter
How do you look at the future of mobile content and cloud based services in the SAMENA region? How big is this opportunity for telecom operators?
Andre V. Popov
Partner, Head of Communications, Media & Technology (CMT) Practice EMEA
Peppers & Rogers Group
Andre Popov is a Partner with Peppers & Rogers, and leads the company's Telecommunications & Media practice in the MENA region. He has over 17 years of both strategy consulting and hands-on industry experience, having developed and implemented business and M&A strategies for Global 2000, Private Equity and start-up companies in the USA, Europe and the Middle East.

Andre received his MBA from the Tuck School of Business at Dartmouth College, and earned his Bachelor of Science degree in Business Administration (magna cum laude) from Babson College.
"The mobile content opportunity has been relatively small for telecom operators thus far, because innovation is largely being driven by device vendors, app developers, content companies and OTT players that routinely bypass operators. For example, Apple iPhone users purchase mobile apps and content primarily through the Apple's iTunes and bypass operators altogether. So unless operators find a way to participate, the opportunity will remain small."
James Maxwell
General Counsel,
Nawras
James joined Nawras in 2007 and has over 15 years' experience in providing legal and regulatory advice to leading corporates with 10 years working exclusively in telecommunications. His past roles include working in M&A and securities at Linklaters in the UK and Minter Ellison in Australia, and as an in-house Corporate Counsel at Vodafone UK and more recently SingTel Optus in Australia. James holds a Bachelor of Laws (LLB Hons) from Melbourne University (Australia).
"Cloud-based services are critical for an efficient way of delivering content to our customers. People today live in a fast-past world and demand accessibility at their fingertips. Cloud based services fill that need. With the superfast Nawras network, customers can enjoy today's available content and also look forward to seamlessly obtaining future content. This will increase customer demands massively, but Nawras has already made preparations for this situation. The newest versions of the network and IT infrastructure use cloud-based technologies and the brand-new Nawras network is equipped to meet future demand. Partners in the new telecommunications ecosystem are already using cloud-based solutions worldwide and Nawras has strategies in place to bring these to Oman.

From a business perspective, it allows SMEs to compete alongside larger companies with their own mobile 'app' being available. Businesses can also become more efficient; focusing on their own service while using the cloud to ease IT demand and increase accessibility. "
Mustafa AYKUT, PhD
International Affairs and Policy Coordinator,
Turk Telekom Group
Dr. Aykut joined Alcatel-Germany in 1989 and took active roles to develop GSM and 3G technologies. He led network configurations in Europe, the USA, Asia and Africa till 2001. He worked at Ericsson and Turkcell heading the Wireless Broadband and R&D. He joined Aneltech in 2007 in charge of various projects in Turkey and Azerbaijan prior to joining to Turk Telekom in 2008. He served as Executive Management Committee Member at GSMA. He is currently an ETNO Executive Board Member, SAMENA Council's Policy Board Chairman and GSMA Executive Board Observer.
"In today's new seamless, wireless and mobile world order characterized by explosive growth in data, ubiquitous content is no longer just the king. It has become a serious game changer. Larger and larger capacities will be needed to store the ever-growing amount of information accumulated not just from smartphones and smart devices but from connected cars, smarter homes, and wearable technology. As these technologies become more prevalent in the SAMENA region, telecom operators can overcome significant market and industry challenges by seizing opportunities in cloud delivery models to save time and reduce costs. It is clear that adopting the "everything as service" approach in the foreseeable term will be facilitated through 5G deployment, though privacy and security concerns are still likely to emerge. Strengthened alliances and close collaboration in the region can best address the emerging issues of a connected, mobile, social future through interoperable and cloud-based value chains."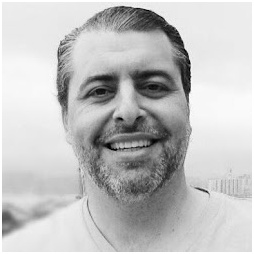 Samer Geissah
Vice President Consumer Home & Multimedia Services Commercial
du
Samer Geissah Vice President, Consumer Home and Multimedia, Commercial, EITC (du) With over 20 years of both operator and vendor experience, Samer is currently responsible driving the Consumer Home and Multimedia segment in the Commercial Marketing department. Responsible for the home voice, broadband and IPTV service in addition to the national WiFi propositions. Prior to that Samer led the Innovation team which deliver all of the du's digital portfolio products and app. Samer held several positions in technology as VP Core and VAS Engineering teams responsible for the Fixed, Mobile, International, IPTV and IP Telephony Core and VAS networks in du. Prior to that he was responsible for the planning, deployment and operations of the du Mobile Network as the Executive Director of the Mobile Network. Prior to that Samer worked for six years with Siemens Communications covering the mobile networks in the Middle East, Northern Africa, Iran and Pakistan regions. He held several telecommunication software development assignments in Vancouver, Canada and Raleigh, North Carolina prior to that in the areas of soft switching and IP Based Networks.

Samer Graduated from North Carolina State University, Raleigh, North Carolina, with a double major in Computer Engineering and Computer Science in 1993.
"In short the opportunity is quit big. Operators in the SAMENA region can learn a lot of lessons from North American and European operators and how they approached the various OTT content and cloud provider competitors. While such OTT providers are busy competing with operators in their regions, SAMENA operators can build their strategy and influence regulations to protect their network and infrastructure investments made over the years. By the time OTT providers realize the size of the opportunity in the SAMENA region, hopefully by then the operators in the region would have cracked the formula for a win-win with the OTTs. Although western content demands are high in our region it is still not as popular as local and regional content. OTTs have to collaborate with local content providers and telco operators in order to provide a good mix of content in the region. In the UAE alone there are over 188 nationalities. It will be very difficult to find one type of content that every customer would like to consume.

In the area of cloud based services, huge investments have been recently made by SAMENA operators like du to ensure that we provide the best in class cloud based hosting services to our customers. datamena is a perfect example. Such initiatives will ensure our customers have a trusted and secure partner in the region that affordably provides cloud services to their clients. "
SAMENA Council: How do you foresee the future of mobile banking in the SAMENA region? Do you agree this is going to be a big revenue opportunity for telcos in the region?
Dr. Syed Ismail Shah
Chairman
Pakistan Telecom Authority
Dr. Syed Ismail Shah, Chairman-PTA, has  vast experience in the ICT industry and academics at national and international level.  His main expertise are in the  third and fourth generation cellular wireless technologies. He  has remained Member Telecom in Ministry of Information Technology during 2011-12. He is a Life Member and has the Status of professional Engineer from the Pakistan Engineering Council, Senior Member, IEEE, USA and Member of the Institute of Electronics, Information and Communication Engineers, Japan.
"Introduction of mobile financial services has been a revenue generation catalyst and service appreciated by consumers. Local operators and Banks have introduced mobile banking services with business drive behind it being to bring the banking service to a mobile user. People from remote/rural areas who in the past had limitations due to non-availability of banking services are the biggest beneficiary.
Looking at the success of mobile banking in Pakistan market, I believe that in entire SAMENA region facilitating consumers in remote rural area by offering highly scalable, robust, secure, and flexible mobile banking system presents a very strong business case. This allows them an opportunity of offering mobile financial services as part of their product portfolio and tapping into a new stream of revenue generation. With the introduction of next generation cellular networks in the SAMENA region including Pakistan (auction to happen in March 2014) can bring about significant changes in the mobile banking sector."
Mr. Nader Henein
Regional Director, Product Security - Advisory Division
Blackberry - UAE
Nader Henein works within the Advisory Division of BlackBerry Security Group, interfacing with security agencies, governmental bodies and strategic enterprise partners.
The team's primary focus is to aid in the understanding of the risks within mobile computing and to stay ahead of a steep curve as an ever changing ecosystem presents exponentially increasing challenges. Over the past decade, Nader held various positions, working with multiple start-ups, which allowed him to ground his technical education in strong real world business models producing realistic usable solutions while maintaining a scalable and secure context.
"With the convergence on mobility and the smartphone being the first point of contact to the internet for many of our customers, mobile banking was a logical step rather than a leap. We have seen an increasing wave of banks offering consumer banking applications on our platform to leverage device security and protect both the transaction as well as the individual user privacy. Given all the trends in the market, the next five years will see a shift from branch visits and laptop use to banking on the move."
Mr. Sohail Qadir
Vice President, Wholesale
Omantel - Oman
Mr. Qadir is the Vice President of Wholesale Business Unit. He is responsible for International wholesale businesses and looking after the business for national interconnection partners and MVNOs. He has more than 16 years of senior management experience in a broad range of IT & Telecom segments with a specific focus on International Wholesale. Before joining Omantel, he was the COO of Worldcall Telecom (an Omantel Company). Mr. Qadir holds B.E. in Computer Systems and a Master of Business Administration.
"I strongly believe that mobile banking is the next big thing for mobile operators with the multiple synergies between the telecom and banking industries; almost everyone has a bank account but definitely everyone carries a mobile phone. You can manage a day without your wallet, but if you forget your mobile phone at home you turn the car around. Mobile banking and payments will enable people to make payments and consume banking services literally everywhere without carrying a laptop or even credit/debit cards. Instant, user-friendly, secure payments and banking services.

Hundreds of billions of dollars are transacted in SAMEA each month and as telecom operators owning the relationship with the mobile users, we should together with the banks develop services and functionality that will bring true value to this paradigm shift and thereby enabling us to take part of the revenue streams from mobile banking."
Mr. Mohammed Zameer
General Manager
Al Rostamani Communications - UAE
Mr. Zameer is responsible for overall management of business of Al Rostamani Communications LLC.
He is an Electronics & Telecom engineer with a Post-Graduation in Business Administration (MBA) from Edinburgh Business School, Scotland (UK). Mohammed Zameer is an entrepreneur-Senior Business Management Professional with a career spanning over 30 years in Information Technology & Telecommunication. He is been working in the Middles east for the past 20 years, during this period he has established major system Integration Businesses with a specific focus on Telecom solutions.
"Mobile Internet is one of the top 10 disruptive technologies during this decade, shaping the way the consumers are addressing their daily financial needs. The use of mobile technology has been heralded as a potential revolution in the retail banking sector. Definitely Telco needs to develop their technology and business strategy around mobile Internet. Mobile banking in particular is gaining popularity as financial institutions add features to their digital platforms. According to a survey 35% of respondents banked on their mobile phones. With the implementation of E-Government by most of the advanced and emerging economies all the services like Government fees, utilities payment, traffic fines etc., are all enabled through E-portals and Telco has a great opportunity to serve their customers and enable all these activities through Mobile internet. Mobile banking services will replace traditional remittance flow methods too. Especially in the SAMENA region the concentration of smart phones is one of the highest and mobile banking is definitely one of the key revenue generators."
Mr. Khalifa AlShamsi
Chief Digital Services Officer
Digital Services - Etisalat Group - UAE
Khalifa Al Shamsi was appointed as Etisalat's chief digital services officer in 2012, tasked with managing the newly established Etisalat Digital Services Unit. Prior to this, he was Senior Vice President of Technology and Network Strategy for Etisalat Group, specializing in Etisalat Group's Digital Services Strategy with a special focus on telecom, media and ICT. Mr. Al Shamsi remit includes the delivery of the Technology group's core vision of defining and shaping the Group's digital technology strategies, roadmap, guidelines and standards in line with the Group's vision for superior technical delivery.
With over 19 years of experience in the telecom and ICT industry, previously Khalifa has successfully led the design, development and deployment of many important projects and a wide range of products and services. He has been with Etisalat since 1993 and was head of marketing in the UAE overlooking marketing, sales and customer care functions before moving to his new position in February 2011.
Khalifa is also a Member of the Board of Directors at Etisalat Afghanistan and E-vision – the UAE-based TV, content and multimedia company. He graduated from the University of Kentucky, USA in 1993 with a Bachelor Degree in Electrical Engineering.
"Last year, Etisalat Group successfully launched fully interoperable Connected Commerce program "Flous" throughout majority of its global footprint. Full interoperability is a cornerstone of Etisalat's Commerce offering. By not limiting customers to a specific payment scheme, partner bank, or remittance channel, Etisalat delivered a truly open-loop, fully interoperable ecosystem and was able to achieve a phenomenal service take-up in a short period of time.
In SEMENA region, which still heavily relies on cash-based transactions, we see a huge opportunity in the Digital commerce, which by its nature reduces dependency on cash, makes transactions more convenient, more accurate, faster and secure. We strongly believe that "off-the-shelf" solutions or services implemented in other markets do not always relevant to our Region. Only service providers that clearly understand consumer needs and able to deliver unique tailored solution to the real end-user problems, would it be merchant, enterprise, SME or a university student, would be able to succeed in this challenging, but at the same time extremely exciting ecosystem.
Electronic Commerce opportunity in SAMENA is as big as one can imagine it. The way we are saying in Etisalat: "the sky is not a limit". Etisalat Group "Flous" service is already spreading the benefits of financial services to all Etisalat customers and in doing so, it is creating jobs and giving communities the tools to flourish and thrive."
Mr. Abdelrahman Abdellatif,
Principal Consultant - Special Industries,
Huawei Enterprise Middle East - UAE
Abdelrahman Abdellatif has been with Huawei Enterprise Middle East as Principal Consultant. He has working in the ICT industry for over 24 years and specializes in virtualization, cloud and IP solutions. He has worked in the enterprise sector for different reputable banking institutions in the region.
"In today's mobile world, customers are looking to enjoy banking services anytime anywhere. To meet the requirements and to remain competitive, more banks are moving towards providing customers with financial services that are smarter, easier-to-access and where they can view their financial data over a secured network and location.
Multimedia Call Centers (MCC) are just one emerging banking solution where customers no longer need to dial up and wait for a long line of instructions before getting to where they want to be. Instead, it allows customers to dial from their personal smart phones, visually see from their screens what the menu options are and select which service they need. MCCs allow customers a more personalized menu, knowing for instance, the preferred language that they would like to work in. Virtual Teller Machines (VTMs) are also set to revolutionize the customer experience as there is no longer a need to approach a bank. Instead, customers handle their banking needs through an "out-of-the-box" branch either in a public area or even from their mobile phones.
The greater convergence between communication and information technology is creating advanced mobile banking technology giving the industry a more competitive edge and are responding to the ever demanding needs of customers today."
Rambert NAMY
Head of Mobile Financial Services
Ooredoo Group - Qatar
Mr. NAMY is heading Mobile Financial Services for the Ooredoo Group. Rambert has more than 16 year experience in the electronic payment space. Before joining Ooredoo, he was heading the Mobile Money program for the France Telecom Group. Back in 2000 he founded Promonetic, one of the first providers of Stored Value Card Systems in Europe and previously worked for over 7 years with Accor Services, the world leader in prepaid service vouchers and cards.
"Mobile Money provides a very interesting proposition to a large common denominator of people throughout the SAMENA region – blue-collar workers and the unbanked population. Today, there is still a massive untapped opportunity to reach out to this segment and provide them with a convenient and low cost alternative to financial inclusion. SAMENA may be slightly behind the leading Africa curve of mobile money adoption, one of the reasons being that financial regulation still needs to cater for such innovation. In SAMENA, Mobile Money still needs to reach its critical mass before generating significant revenues. Still we believe there are several opportunities to accelerate revenue generation by extending the service offering such as Card payment or e-commerce."
Mr. Samer Fares
Director, Regulatory Affairs, Ooredoo Group - Qatar
Policy Board Member, SAMENA Council
Dr. Samer Fares joined Ooredoo Group as a Regulatory Director in October 2012. Prior to that, he was the General Counsel of Wataniya Palestine Mobile Telecommunications Company in Palestine, an assistant professor at Birzeit University, a lawyer and Palestinian law expert since 1996. Samer has an extensive knowledge and experience in the telecommunication regulation and has been counseling the Palestinian Ministry of Telecommunication and Information Technology, the World Bank and the EU Commission on major projects to develop the Palestinian telecommunication sector.
"Mobile banking is a growing business in the region with GSMA recently reporting that 150 mobile money services serve more than 81.8 million customers in Africa, the Middle East, and Asia. Mobile banking is going to be a big revenue opportunity for telecom operators especially in the SAMENA region. Global Banking and Finance Review estimates that mobile banking is expected to account for 86% of all global users, with Asia-Pacific countries hosting 57% of all mobile money users by 2017. China, India and Indonesia alone will see mobile money revenues grow to US$13.5 billion, or 44% of all emerging market revenues for these services. This huge potential of mobile banking in SAMENA region depends on the ability of the regulators and policy makers to create the appropriate regulatory response to this newly emerging service and to the competition concerns and interoperability issues between financial services and telecoms. Regulators and policy makers must take into account the convergence of banking, payments and telecommunications to ensure the proper development of the mobile banking in the SAMENA Region."
Q: What is on your wish list for accelerating digitization?

Fareed Al Gheyath
Vice President External Affairs & Risk Management Corporate Affairs
du

Digitization would surely bring in economic riches that we wouldn't even be able to imagine until it's fully here and we are immersed in it deeply. It's also a natural evolutionary path for the every advancing technology, that we know about, and its integration with the ordinary daily life; a phenomenon that we can name it as the emergence of the "Technium", according to Kevin Kelly.

However, we can at least try to positively influence its rise and work on reducing the undesirable offshoots and unproductive evolutionary adjuncts. Some of the measures that come to mind would be:

Adopting 'Sector Focused' Digitization Plans. In other words, we need to make the weakest link more robust, if we want to boost the whole caravan's speed of accomplishment, as the Arabic proverb goes.


Pushing hard for building up 'digitizers'; talents that would digitize or act as catalysts & enablers for digitization. Analogues to how free radicals would expedite the disintegration of a dying old & fatigued corpse and make its molecules and atoms available again for recreating new, young and healthy bodies; a mélange of free talents would accelerate the movement from the straggling world of fragmented connectivity to a fully wired continuum of consumers, business and governments alike.


Keenly opting for Crowd Regulation; since the imaginable digitized world with its trillions of trillions of interconnectivity and spontaneously shifting sophisticity, would prove to be beyond the capacity of a small group of super-minds, assuming so, setting behind their soundproof offices and conjuring policies for the world that is wildly changing its DNA

Such measures wouldn't be easy to concoct of course, but I think that it would yield much better than random chance outcomes while biding our time and idly setting aside. 

Pan En
Vice President of Solution Sales & Marketing, Middle East
Huawei Technologies Co. Ltd.

"The Adaptation of the next wave of digital society will lead to see the rise of a new kind of intelligence; a connected and shared wisdom facilitated by service providers & adopted by public sectors by embracing the integration of the cloud, pipe, and device within the context of skyrocketing data usage. This era of "Big Data" is also revolutionizing the business community, enabling organizations to connect in real time to capture a wealth of new business intelligence. The advancement of smart devices has further meant that personal devices have far exceeded their ability as basic communication tools. Huawei will continue to extend our capabilities across the carrier, enterprise and consumer ICT markets to leverage these opportunities while delivering value to our customers."

Zarrar Hasham Khan
Chief Technology Officer
Kuwait Telecom Company VIVA

Digitization is an opportunity that is on the wish list of all the ICT stakeholders including the state and telcos. This opportunity not only does serve the altruistic purposes of governments (i.e. Human development, reduction in resource wastage, etc.) but has a very high economic benefit as well. In SAMENA region alone, Digitization will create 13.3 Million new jobs and raise the SAMENA region GDP by US$1.25 Trillion by 2020. Everyone wants to benefit from this opportunity.

The first item, which must be implemented to accelerate Digitization, is to have the right legislation and regulatory framework in place. This will provide the impetus for corporations to explore and develop new digitization opportunities. Secondly, the cost of digitization should be brought down by employing economies of scale and using open source as much as possible. And finally, Digitization opportunity requires an upfront investment of capital and time to foster innovation. This innovation should be jointly done by ICT industry and academia.

1. Top Developments

2. Members Update

3. SAMENA Region

Coming Up!
October 2013

How can the trend to implement VoIP as an alternative revenue stream be driven?
SAMENA
Executive Newsletter
How do you look at the emerging trends in "convergence" in the telecom & media industry across the SAMENA Region? What are the obstacles facing the adoption of truly converged services in a way that ensures the benefits of all stakeholders?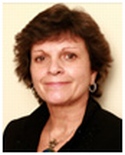 Ann LaFrance
Coordinating Partner, EMEA Communications Law and Global Head of Data Protection and ePrivacy, Squire Sanders
Ms. LaFrance is a partner in the London office of Squire Sanders, where she leads the firm's EMEA communications law team and co-chairs its global Data Protection and Privacy Group. Ms. LaFrance has over two decades of experience advising private and public sector clients on regulatory, policy, competition, spectrum and commercial law matters involving the ICT sector in Europe and the Middle East, the United States and emerging markets around the globe. Ms. LaFrance began her career in the US as a lawyer specializing in telecommunications law and from 1996-2004, she served as Chief International Counsel in Brussels and the UK for MCI/WorldCom (since acquired by Verizon Business). Ms. LaFrance's practice covers a broad range of telecommunications, technology and media issues, including spectrum auctions and award processes, margin squeeze cases, mobile payment regulation and agreements, mobile network sharing agreements, regulation and restructuring of national broadband networks, subsea cable agreements, satellite regulation, market reviews and access and interconnection regulations, agreements and disputes.
"Legal and regulatory issues have historically had a major impact on the pace and direction of growth, investment and competition in the electronic communications sector. Now more than ever, the optimum calibration of regulatory levers is critical, and there are divergent views on where the appropriate balance lies. Models from the EU, the US and the Asia-Pacific Region may provide interesting lessons for SAMENA members and regulatory authorities in the region, both positive and negative. But every country is different, and the stakeholders in each jurisdiction need to work together to develop regulatory – or deregulatory – models that are fit for purpose in the relevant circumstances. Regulatory paradigms are beginning to shift and in some ways seem to be coming full circle -- back to state-owned infrastructure monopolies and a renewed focus on competition at the service level between a growing spectrum of communications and "over the top" providers. In the meantime, Internet governance along with data protection and privacy concerns have become areas of intense debate amongst governments, regulators, industry players and consumers around the world. Innovative policy approaches and regulatory measures will be key differentiators and drivers of change in the sector over the coming five years."
Mustafa AYKUT, PhD
International Affairs and Policy Coordinator, Turk Telekom Group
Dr. Aykut joined Alcatel-Germany in 1989 and took active roles to develop GSM and 3G technologies. He led network configurations in Europe, the USA, Asia and Africa till 2001. He worked at Ericsson and Turkcell heading the Wireless Broadband and R&D. He joined Aneltech in 2007 in charge of various projects in Turkey and Azerbaijan prior to joining to Turk Telekom in 2008. He served as Executive Management Committee Member at GSMA. He is currently an ETNO Executive Board Member, SAMENA Council's Policy Board Chairman and GSMA Executive Board Observer.
"There are a number of driving forces for convergence in the telecom and media industries, including the digitalization, global deregulations, and improvements in internet technology, merger/acquisition activities, and the quest for new markets. Social-networks are so fast, immense and efficient that actions are constantly monitored. In today's dynamic ecosystem, the lines separating the media and telecommunications industry are becoming increasingly flexible."Border crossing" that goes above and beyond traditionally delivered services is now the new normal. Emerging trends such as M2M alliances, unified communications as well as integrated cloud solutions will offer significant promise in media and ICT. Attractive growth opportunities and the capability to expand footprints through consortia and collaborations, places the SAMENA region in a favorable position to reap the benefits of this complex playing field."
Mr. Nick Horton
Managing Director, MENA, BlackBerry
Nick Horton is the Managing Director, Middle East and North Africa for BlackBerry, where he is responsible for BlackBerry's business across the region including corporate strategy, business development, marketing, and sales. Prior to this role, Nick held numerous roles within BlackBerry include Managing Director, Indochina; vice president - SingTel Group; senior commercial Director, and Business Director.
"As mobile devices are further integrated into networks, organizations will have a critical need to implement end-to-end security solutions that offer comprehensive security at the device, server and network level in order to provide a multi-layered security solution that will better protect their corporate assets. With so much sensitive information including patient records, customer credit card numbers, usernames and passwords, databases and financial records at stake, a patchwork solution will never be sufficient for protecting a mobile computing environment. In 2014, the trend will be toward more robust security features and controls that allow organizations to leverage their investments in mobility solutions to drive new ways of transacting with their customers."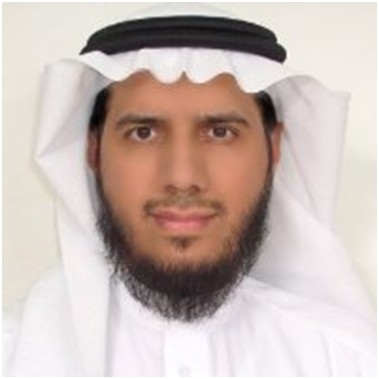 Eng. Zyad AL Khwaiter
GM of Regulatory Affairs, STC
Zyad has a 25 years practical experience in Telecom, IT and business industries including government & private sector. He started his career in software engineering, application programming and system analysis. Mid 1993, he moved to government sector as a director of computer center and IT in KFNL (king Fahd National Library). In 1997, he worked on Siemens NEXDORF project to automate the information center and several planning systems of Ministry of Planning. Zyad joined STC in the year 2000 as a Senior PM in data Network GD and performed mega projects such as DN connectivity for GSM expansions 4 & 5, EWSD & 5ESS Billing systems etc. Early 2008, Zyad decided to join CITC in the technical sector as senior telecom advisor and chief of several important committees and participated in regulatory and legal committees as well. By mid-2009, Zyad joined ITC as a head, then as a VP for both RA and Disaster Recovery and Business continuity sectors, until OCT 2013, where he joined STC as the GM of RA. Zyad has a B.Sc. in Computer Science & info Systems Graduated from KSU and has been awarded by many key figures of the industry, among them ITC CEO, STC President, STC VPs & GMs and CITC Governor, among others.
"It is widely recognized that convergence in the telecom & media industry is the trend and it is occurring at the technological level. Operators are pursuing this trend for its intrinsic benefits and opportunities. This trend will definitely touch the life of every individual and highlight a significant change in the range and diversity of traditional telecommunications and media services.

However, setting up the environment which support rather than holding back this change is truly the challenge. Policy makers and regulators have the key role in creating such environment. From regulatory perspective, regulatory certainty is the crucial element to support this change and is considered an enabler for increased investment in converged networks and services, widening the choice for consumers, and ultimately the transformation towards Information Society."
Q: How can profitable customer propositions be created to support new digital service offerings?

Abdulrahman Al Mulla
Senior Vice president / regulatory Affairs - Etisalat

Customer expectations have created tremendous pressure to change the way we set our strategies and run our organizations. Customers are using the Internet for entertainment, shopping, socializing (Facebook, Twitter), etc. Thus, smart phones and tablets, and internet connectivity have become imperative to the customers. Availability of the necessary business enablers, policies and regulations, infrastructure, applications, and stakeholder participation have helped to develop a complete and coherent ecosystem. Etisalat have anchored its lead in the service innovation area, as it embarks on initiatives to promote and support customized digitization services, catering to vertical economic sectors and government needs. As part of its continued service excellence, Etisalat have accelerated service launch of customized ICT solutions for government and businesses, and developed required capabilities to become an enabler for the broader digital industry.

Andreas Krenn
Head of Marketing, Ericsson Middle East - Ericsson

It might sound trivial to propose the following: Listen to your customers, provide them with what they demand and charge reasonably for the value you bring. Its kind of the 101 all of us know, but far too often we get distracted letting us drift away from where the focus should be: the customer.  The rapidly evolving telecom environment since the late "noughties" has sparked new consumer demands but we must not forget: Change has happened! It is not about trends or early adopters anymore – people demand new things from their devices, operators' services and networks. Embrace the change and long-term profitability will come from happy customers.

Khaled Abed Al Twergi
Director Technical Regulatory Strategic Studies - STC

Profitable customer propositions mainly result from the innovation maximizing both value creation and value appropriation.  The value propositions of new digital service offerings for which customers are willing to pay, not merely address the compelling needs of customers, it should also involve complementarity of improving services that customers currently use, as well as co-creatibility to which customers interactively can add or alter features of the digital services.  These are being flourished by the evolving internet smart technologies including mobility, smartphones, big data analytics, sensors, M2M and cloud.  On the other hand regulations should allow value-based rather than cost-based retail pricing. 

1. Top Developments

2. Members Update

3. SAMENA Region

Coming Up!

August 2013

What is on your wish list for accelerating digitization?

September 2013

How can the trend to implement VoIP as an alternative revenue stream be driven?